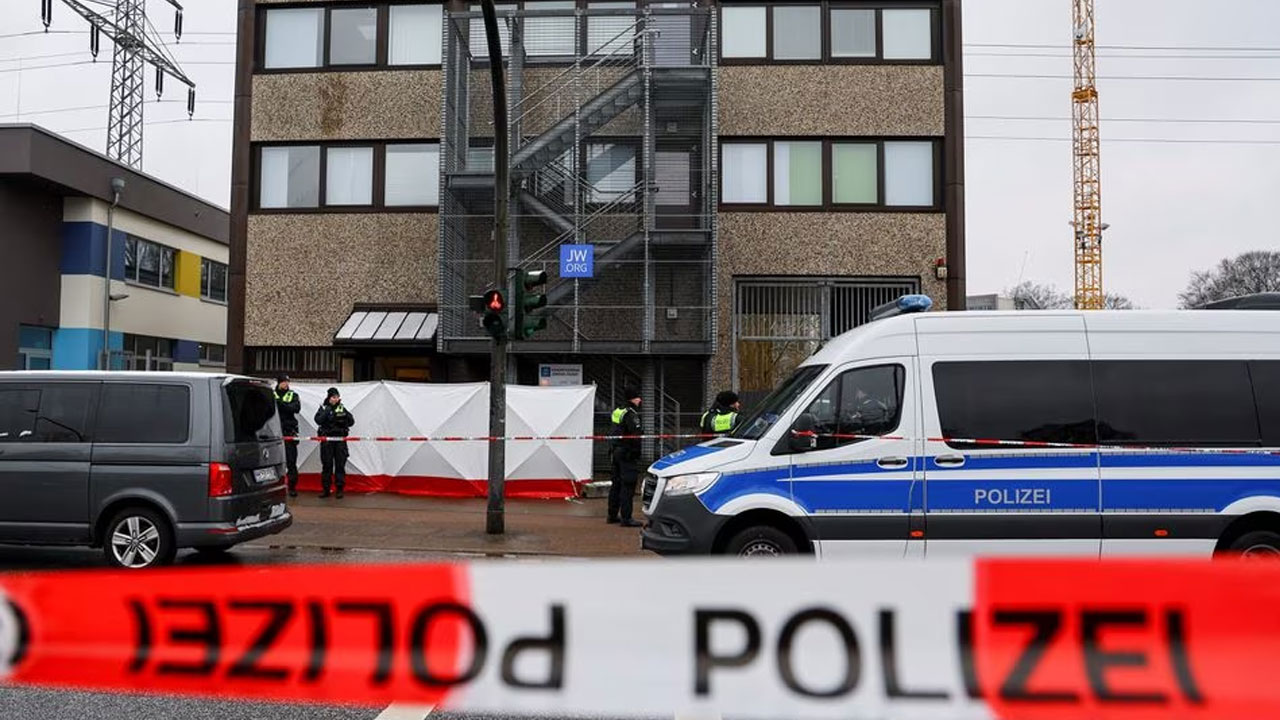 [Source: Reuters]
A gunman in Germany shot dead six people before killing himself at a Jehovah's Witness worship hall in Hamburg, authorities said on Friday, in an attack that is bound to renew calls for stricter gun controls.
Eight other people were wounded, including a seven-months pregnant woman who lost her unborn daughter, police and prosecutors said at a news conference.
Officials said they had been tipped off about the perpetrator but had not taken away his legally-owned gun before the shooting at an event on Thursday night.
Article continues after advertisement
The killer's motive remained unknown but a political reason had been ruled out, the officials said.
Authorities identified the gunmman only as Philipp F. The 35-year-old, a German citizen and former Jehovah's Witness, began shooting through a window at the hall, where dozens of people were gathered, before entering.
He shot himself on the first floor when police arrived minutes after the shooting started shortly after 9:00 p.m. (2000 GMT), the police said.
Germany has suffered a number of mass shootings in recent years as well as a plot by a heavily armed group that aimed to overthrow the government. Following the previous shootings, Germany introduced stricter gun ownership rules and the government has announced plans to tighten controls further.
The Hamburg shooter was known to police, who had visited his apartment prior to the attack in response to an anonymous tip raising concerns about his state of mind. But they did not have enough grounds to take away his weapon, a legally-held semi-automatic pistol made by German company Heckler & Koch, officials said.
Following the shooting, police returned to his apartment and found 15 loaded magazines of ammunition, they said.
The victims included four men and two women, and the unborn female child. The wounded included a Ugandan and a Ukrainian citizen, and four people suffered serious injuries.
Jehovah's Witnesses are an international Christian denomination that was founded in the United States in around 1870. They are best known in many countries for their door-to-door evangelism.
The Jehovah's Witnesses said in a statement the religious community was "deeply affected by the horrific attack on its members of the faith in a Kingdom Hall in Hamburg after a service".
The officials said about 50 people were at an event held in the Jehovah's Witness Kingdom Hall in the Alsterdorf district of the city when the shooting started.
Police responded in force, with more than 950 officers deployed, partly because grainy, dark footage of the attack taken by a member of the public had made it seem like there could be a second attacker. It later emerged that the man acted alone.
The building in a residential area has been used by the group as a place of worship for several years, resident Annelore Peemueller told Reuters.
Phone footage from another resident showed a person outside the building shooting in through a window.
"I heard loud gunshots," said the person, who declined to give his name. "I saw a man shooting at a window with a firearm."