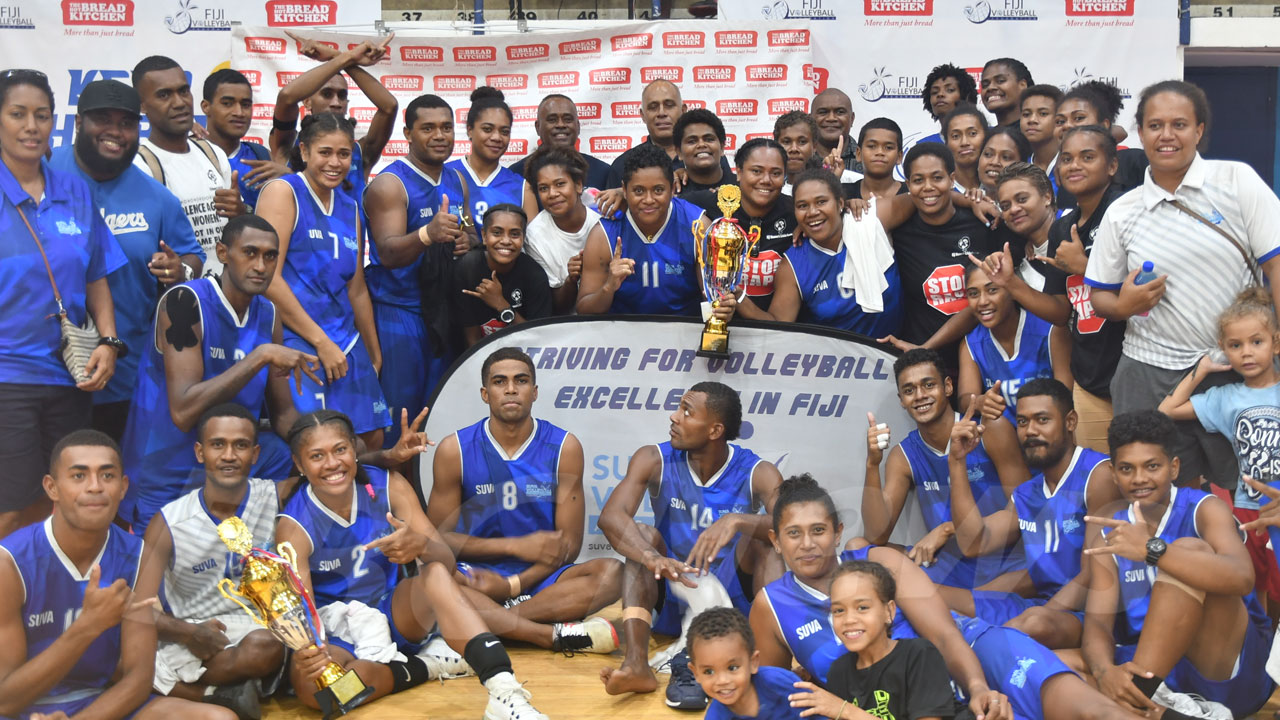 Suva Blue won both the men's and women's divisions of the Hot Bread Kitchen Vulaca volleyball tournament.
The win cements Suva's position as a local volleyball powerhouse.
The men defeated Kinoya by three straight sets in the final at the FMF Gymnasium in Suva.
Article continues after advertisement
Returning after a lapse of five years, the rivalry between teams and their fans was reignited.
Supporters were vocal about the team they were supporting in a jam-packed gymnasium.
Fiji Volleyball Federation president Kemueli Naiqama says they worked hard to put together a successful tournament.
"Happy and grateful for the opportunity to bring volleyball back into the indoor gym. You'll notice there have been a lot of noises in the last two days not only with the players but with the supporters and families who were all excited that volleyball is back, inside the house."
The third set was anybody's game as Kinoya was desperate to stay in contention for the title.
However, Suva was tactical enough to pull away and defend its title.
It was a similar story for the women as Suva Blue beat a determined Delainavesi Black outfit by three straight sets.
The next competition on Fiji Volleyball's calendar is the Western Rally.