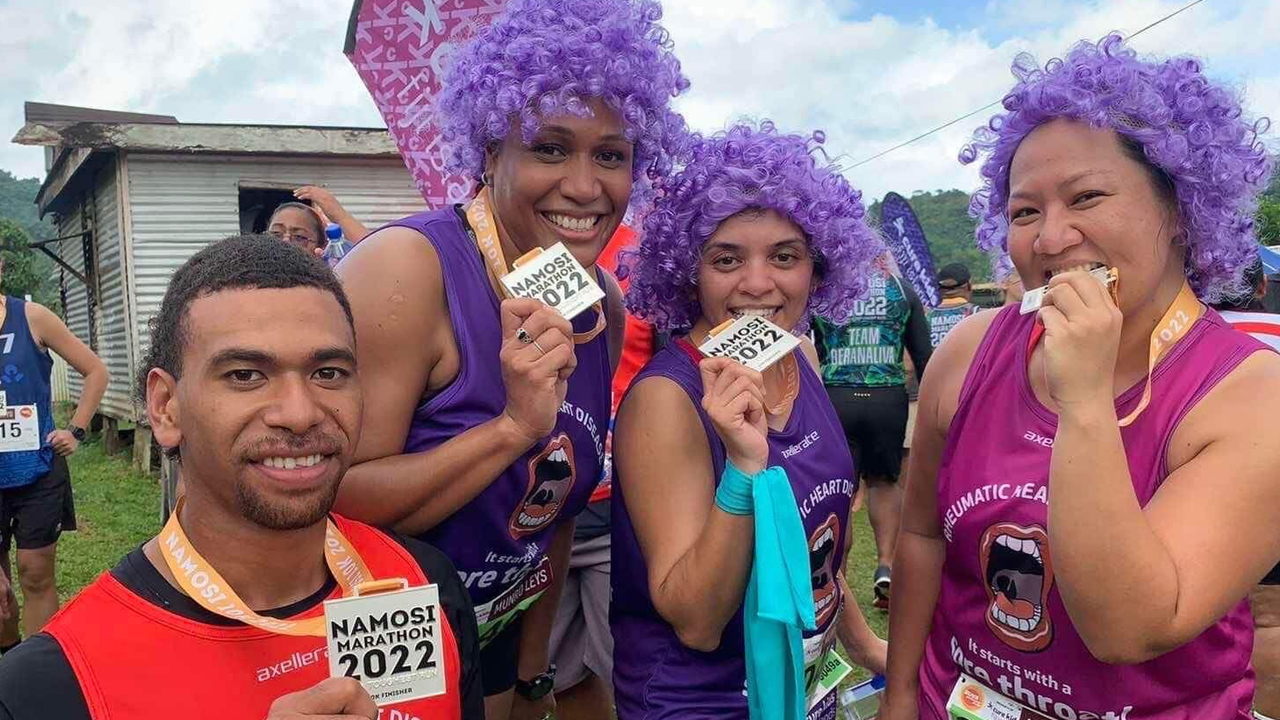 Tevita Sokiveta (left) after participating in the marathon last year.[ Source: Supplied]
Former Suva Grammar School sprinter Tevita Sokiveta is among a number of athletes advocating on Rheumatic Heart Disease.
Sokiveta who has been diagnosed with HRD will be part of the Namosi Marathon race in July.
This will be Sokiveta's second year participating in the marathon to help raise awareness on the heart disease.
Article continues after advertisement
The 21-year-old from Nawaikama, Gau says from his experience last year, this is a good platform to shed light on HRD.
"It was really fun with the Namosi villagers boosting our confidence in running along the way. It was a really fun experience running with some of my international and local athletes."
Sokiveta will be taking part in the 10km race."
He aims to get as many people as possible to be involved in the awareness program and calls on fellow patients to join the race.
Cure Kids Fiji has also setup a fundraiser via raisley through the namosimarathon.org website to directly collect funds when participants go on to the site to register.
The Marathon will take place on the July 1st.