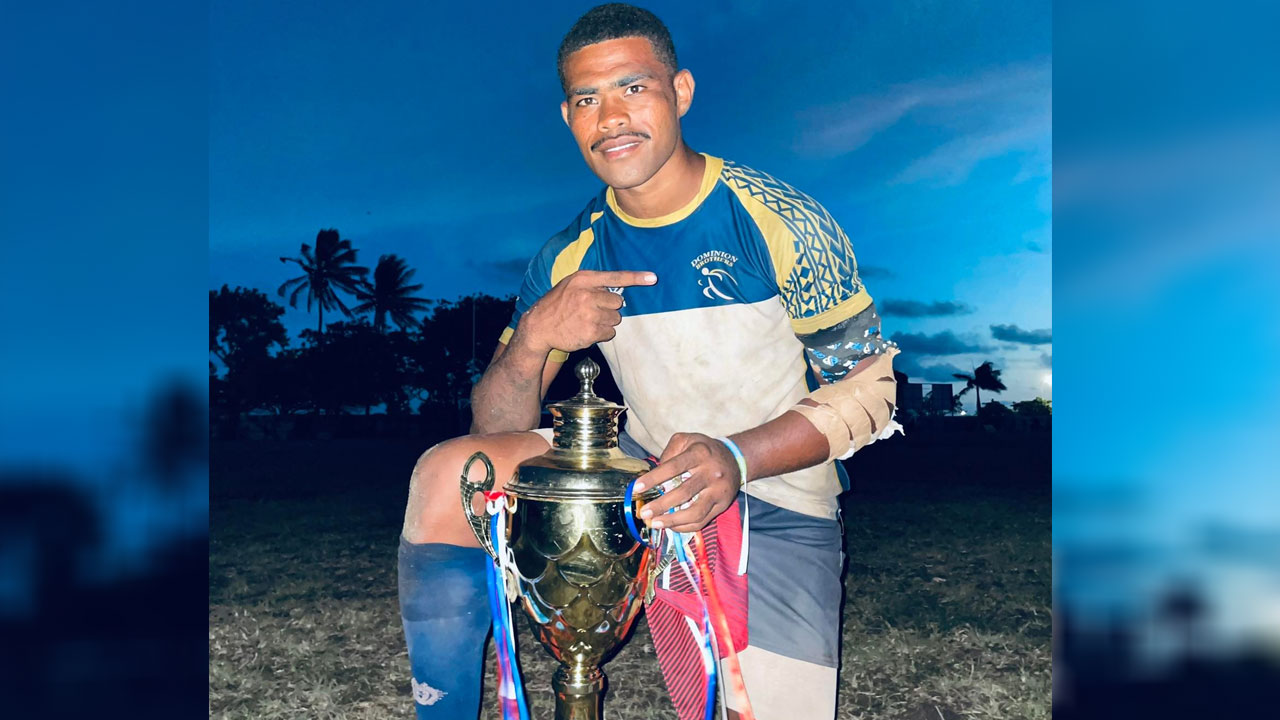 [Source: Dominion Brothers]
Going through hardships is part and parcel of one's journey to fulfil their dream.
This is the belief of Fiji 7s debutant Josese Batirerega who has been named by head coach Ben Gollings in the Hamilton and Sydney 7s travelling squad.
Batirerega played for Dominion Brothers before joining Say No to Drugs Police at the McDonalds Fiji Coral Coast 7s.
Article continues after advertisement
Now the Vanua Levu man is on to national duties and says the journey hasn't been easy.
"I went through so many difficulties but I'm thankful that I have players like Jerry (Tuwai) motivating and encouraging me to persevere. I thank God for this new endeavour."
Batirerega is another product of the Rokolua Manuapa coached Dominion Brothers side to make the Fiji 7s team, with Sireli Maqala and Pilipo Bukayaro coming through the same system along with Jiuta Wainiqolo.
He has also urged members of the Dominion Brothers to continue working hard and to know that behind the struggles is an immense amount of opportunities.
Gollings says the former Ratu Kadavulevu student has been impressive in the local scene and it is time for him to get some international exposure.
Fiji is pooled with Samoa, France and Kenya in Hamilton.
They face France at 8.32pm next Saturday before playing Kenya at 12 mid-day and then Samoa at 3.06pm.