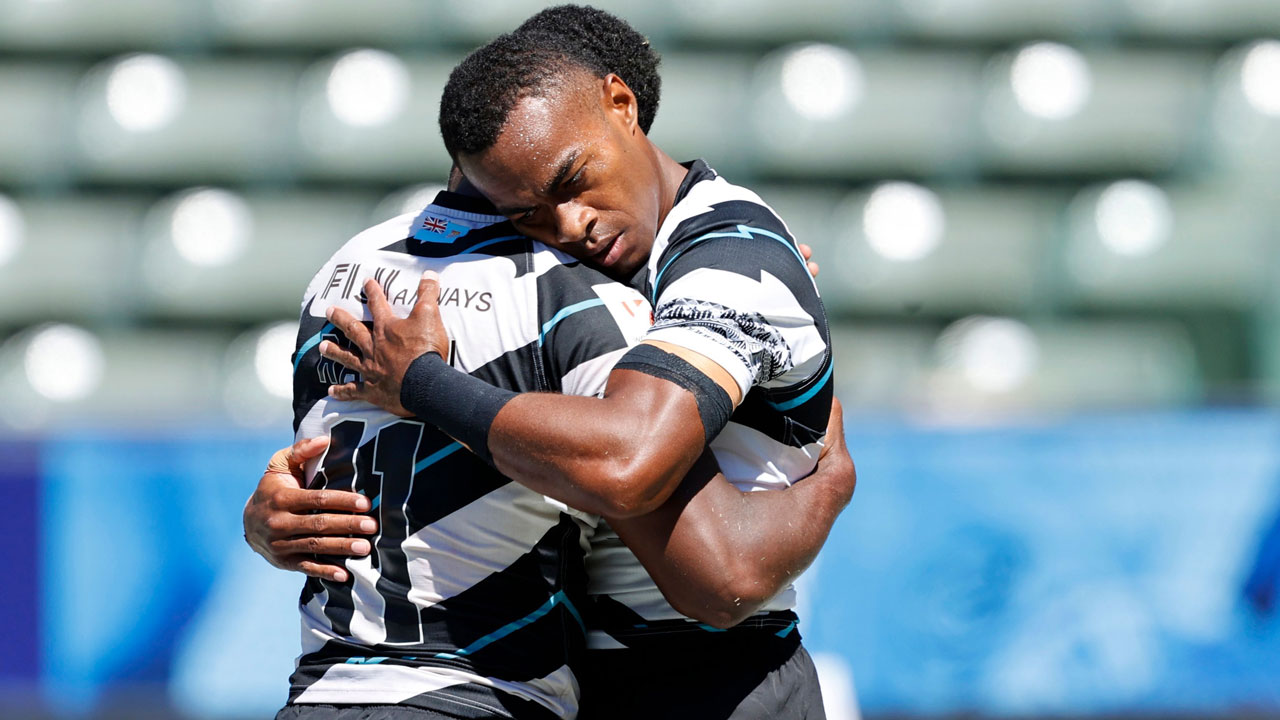 The Fiji Airways men's 7s side will face Argentina in the final in London.
Fiji defeated New Zealand 19-17 in a physical pulsating semi-final.
This is only the second time this season that Fiji has advanced to the final.
Article continues after advertisement
After almost two minutes of possession, Fiji still could not go past the Kiwi defense.
A lose ball from the ruck gave New Zealand the opportunity as no one was there to clean it up for Fiji.
The All Blacks 7s took it quickly and Fijian Akuila Rokolisoa got his name down for the first try of the match.
New Zealand rattled the Fijians straight from the restart as Fiji sought for a spark but like the first try, they gave possession away during the ruck and Dylan Collier went over at the corner for their second try.
Fiji continued to search for a chance in the dying second of the first half and after a number of back and forth play, Filipe Sauturaga surged through before offloading for Manueli Maisamoa who scored a crucial try.
They trailed 7-12 at halftime.
Paula Nayacakalou got Fiji in the lead for the first time in the match but it only took the series leaders seconds to hit right back.
It went down the wire with less than a minute to play as the Fijian fans nervously watched on.
Handling errors by New Zealand gave Fiji their break and Vuiviawa Naduvalo sent the many Fijian fans to a frenzy with the winning try.
The drama didn't end there as New Zealand fought back at the death but, in scrambling fashion the Fijians went coast to coast in desperate defense.
Their determination paid off as New Zealand knocked the ball forward meters away from the try line.
They take on Los Pumas at 4.26am.