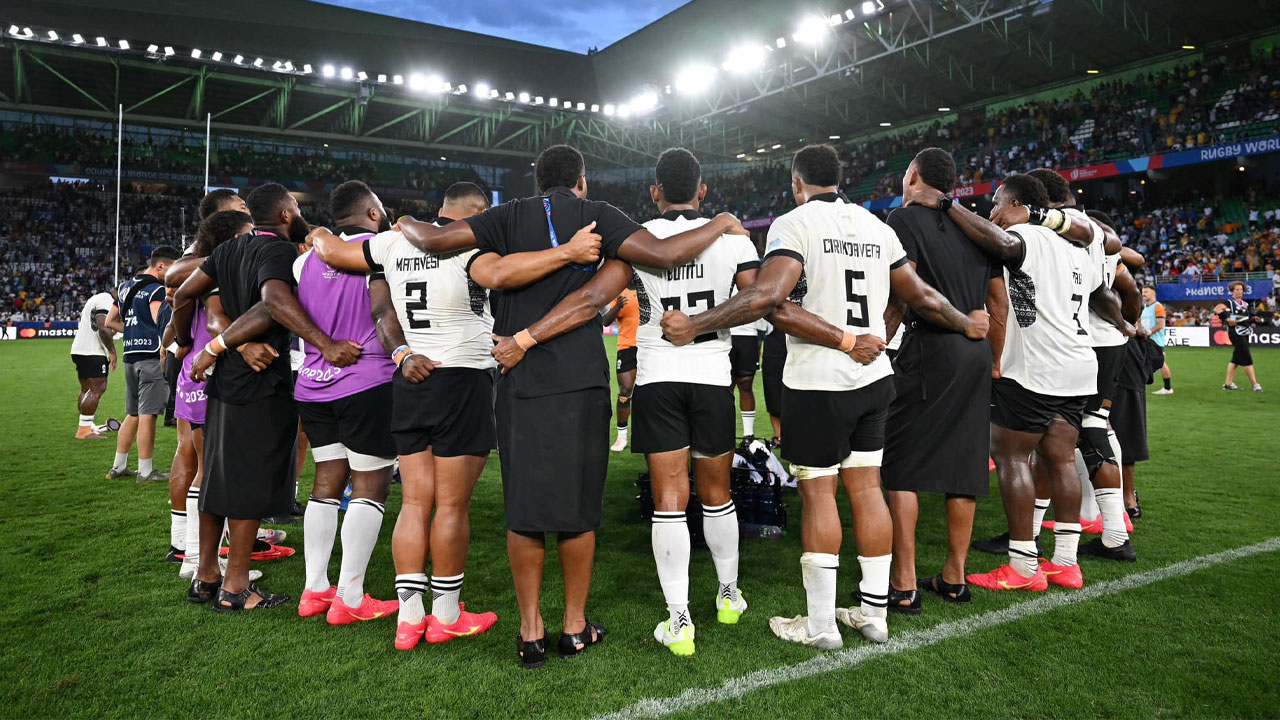 [Source: Fiji Rugby/ Facebook]
The influence of Reverend Joji Rinakama has brought about a significant shift in the mindset of the Flying Fijians at the Rugby World Cup.
Reverend Rinakama plays a pivotal role in tending to the spiritual aspect of the team, and his contributions extend to keeping the players grounded and fostering humility among them.
This was notably evident in their historic 22-15 victory over Australia yesterday, ending a 69-year-long drought without a win against the Wallabies.
Article continues after advertisement
Flying Fijians coach Simon Raiwalui acknowledges the limitations in their support staff, emphasizing their resourcefulness in making the most of what's available.
"We have prepared with what we have got, the best we can. We may not get the luxuries of sports psychologists, but we are lucky we have other things. We are able to bring in a reverend. You talk about mental well-being, but our mental well-being is in connection with our religion and our people. Our game and campaign is geared towards us being Fijians."
While the nation revels in the historic victory of the Flying Fijians over Australia yesterday, attention now turns to the race for the final eight spots in Pool C at the Rugby World Cup.
Wales currently leads the pool with 10 points, followed by Fiji and Australia tied for second place with six points each.
Meanwhile, Georgia and Portugal have yet to secure any points in the competition.
The upcoming match between Australia and Wales is highly anticipated, as it is expected to provide clarity on which team will advance to the next stage of the tournament.
The winner of Pool C will go on to face the runner-up from Pool D, which includes formidable teams such as England, Samoa, Japan, Argentina, and Chile. Conversely, the runner-up from Pool C will square off against the Pool D winner.
Fiji's next challenge in the pool stage is against Georgia, scheduled for October 1st at 3.45am.