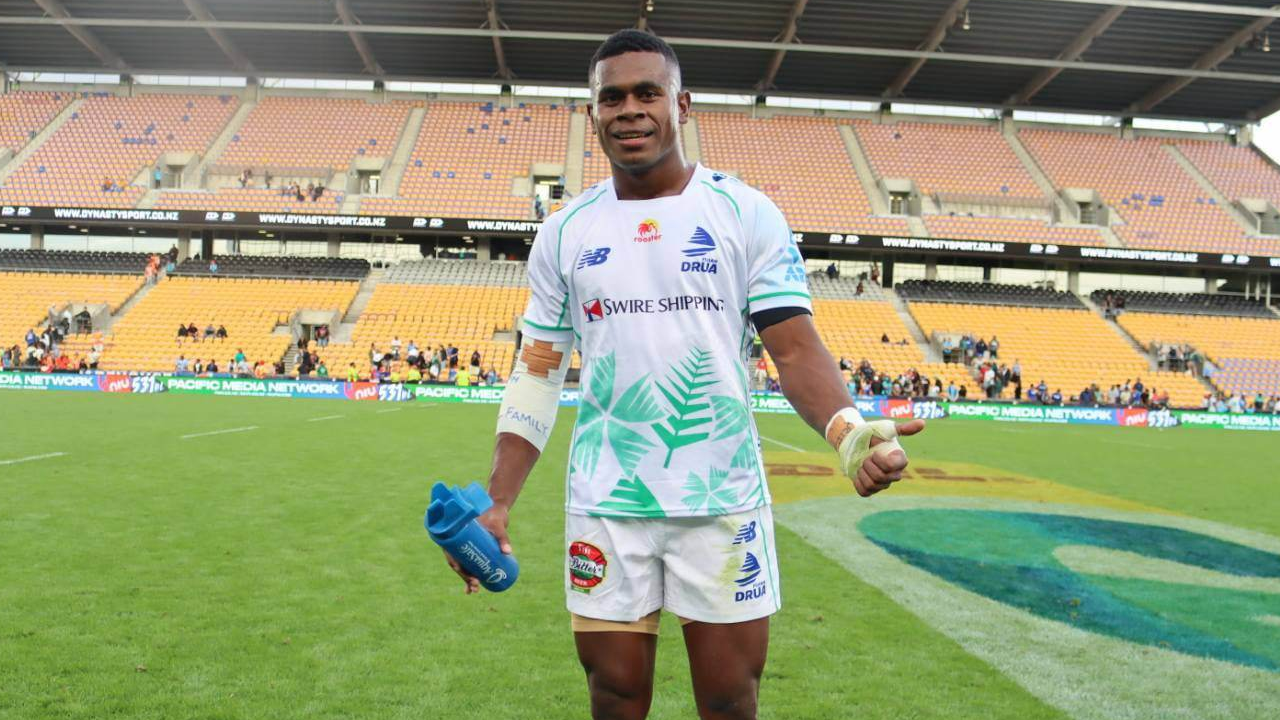 Taniela Rakuro [Photo: Supplied]
New Swire Shipping Fijian Drua winger Taniela Rakuro may be on a short-term contract but he's making sure he'll leave his mark when given an opportunity.
Head Coach Mick Byrne earlier said that Rakuro's contract may last for five weeks but his few minutes last weekend in his Shop N Save Super Pacific debut against Moana Pasifika will surely have overseas clubs circling around the youngster.
Many may have watched the 23-year-old from Vusama village, Malomalo, Nadroga for the first time last week and saw that he's pretty fast.
Article continues after advertisement
FIJI STYLE 💥

How good was this GAME-WINNER from the @Fijian_Drua?!#MOAvDRU #SuperRugbyPacific pic.twitter.com/HHqyNOBmNP

— Super Rugby Pacific (@SuperRugby) February 25, 2023
Last year Vinaya Habosi was called 'Bossman' but Rakuro has been nicknamed 'Motopai' which means motorcycle.
Rakuro says he really wanted to score a try in Super Rugby last weekend.
"I couldn't believe it because when I was watching from the bench I told myself I will score the winning try if given a chance. They call me the 'motorcycle' maybe because I'm faster than them."
This is #SuperRugbyPacific 🤜🏽🤛🏽 pic.twitter.com/WADiGq1lH1

— Super Rugby Pacific (@SuperRugby) February 27, 2023
The former Nadroga Arya College student scored the winning try with three minutes to play against Moana Pasifika.
Super Rugby will have the Super Round in Melbourne this week with the Drua playing Waratahs on Saturday at 8:35pm.