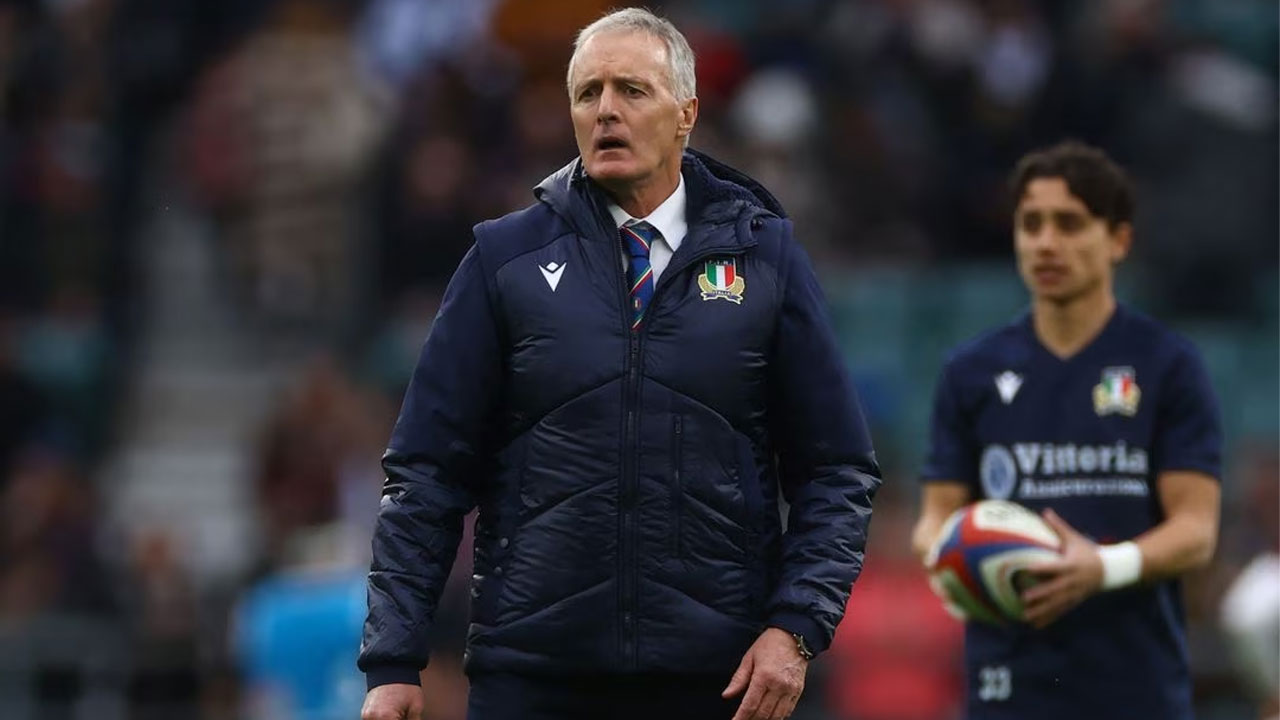 [Source: Reuters]
Italy's first objective at this Rugby World Cup is to win their opening two games, and after disposing of Namibia, winning 52-8, they now face a Uruguay side who should not be underestimated.
Uruguay lost their opening game, going down 27-12 to hosts France, but impressed many with their battling performance. It was something which Italy coach Kieran Crowley expected.
"It never surprised me at all. Look at World Cups and there's only been one or two games maybe where the games have been one-sided at halftime," Crowley told reporters at his team announcement on Monday.
Article continues after advertisement
"The tier two countries are getting a hell of a lot closer. Look at all these teams, Uruguay, Chile, Portugal, they have got full-time training programmes."
Many, including Fiji's coach Simon Raiwalui, have hopes for more chances to take on the top rugby nations, something which Crowley also believes will benefit countries like Uruguay.
"They get everything that every other team is getting. The only other thing they're not getting is consistent competitive games against tier one countries," he said.
"Once that is sorted out, you are going to have a hell of a lot more equilibrium in world rugby."
For now, the focus is on the present, and Italy know that this Uruguay side already pose a serious challenge.
"Uruguay pose a massive threat. We are expecting that physical battle. You saw in the France game that their breakdown work was outstanding," he added.
Captain Michele Lamaro agreed with his coach.
"We have analysed their match against France and we know it will be a physical game. We know they are a team which plays with a lot of passion," the Italian backrow said.
"We want to dominate from the start and as well as cranking up the pressure with the forwards, we can then exploit our strength in our backs."
Apart from changing four players from the side which defeated Namibia, Crowley has also moved Ange Capuozzo back to his usual fullback position, with Tommaso Allan returning to flyhalf.
"You know what he (Capuozzo) does from 15. He will probably have more opportunities to have the ball in his hands. But you can only do that if the guys up front do the job," the coach said.
"If we can get some go-forward ball then he has the opportunity to influence the game. You can't influence the game if you don't win the gain-line battle."
Italy play on Wednesday at the Stade de Nice, and Italy prop Danilo Fischetti spoke about the prospect of rain.
"If I had to pick between rain and sun, then it would be sun. But not in the afternoon heat when it is 38 degrees. That's not very pleasing and you feel tired very fast," Fischetti said on Tuesday.
"I just hope weather does not influence the game."