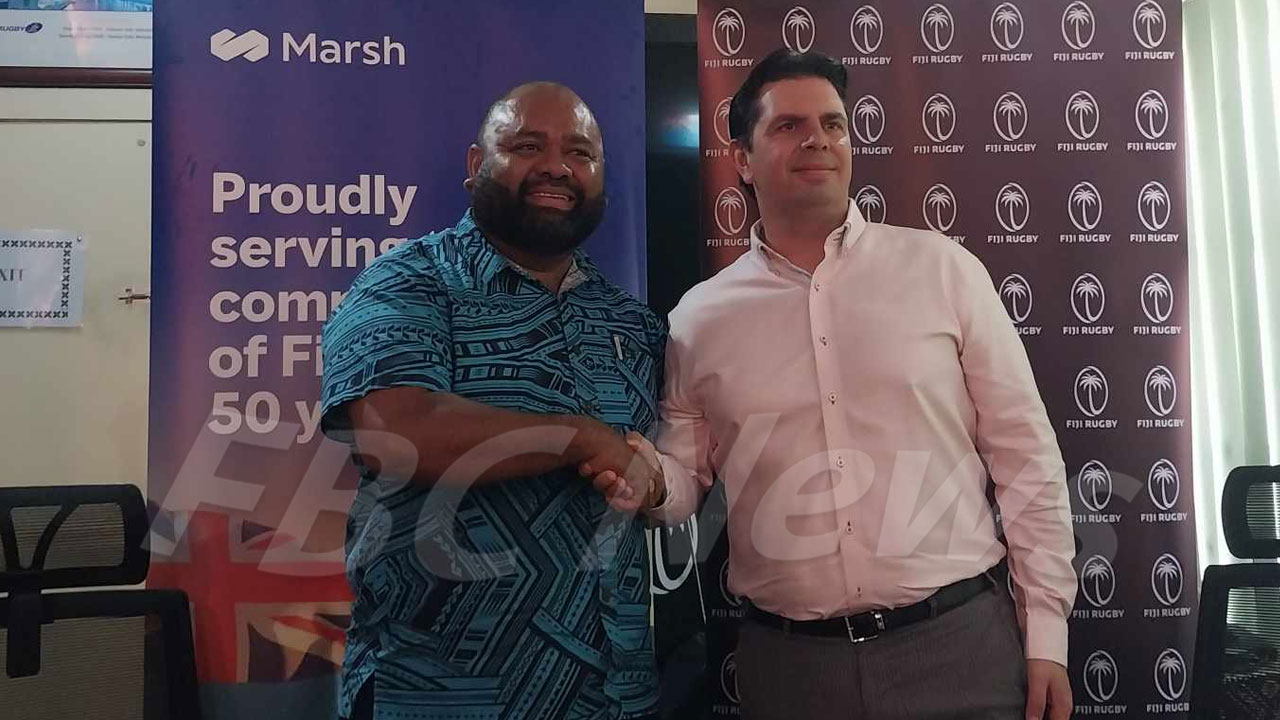 FRU Administrator Simione Valenitabua [left] with Country Head Fiji and Director at Marsh Pte Limited, Patrick Anthes
The Fiji Rugby Union has added another sponsor to its vuvale with Marsh joining as an insurance partner.
In a press conference this morning, FRU Administrator Simione Valenitabua says national players both men and women will have insurance cover for injuries sustained during overseas games.
Valenitabua says this is a big step for both parties as far as insurance is concerned.
Article continues after advertisement
"The terms and conditions are confidential however we feel there's a lot Marsh can offer Fiji Rugby and this is the beginning."
Country Head Fiji and CEO, Patrick Anthes says they're proud to embark on this new journey with the FRU.
"It's such a big part of the Fijian community, everyday life and the passion. So, we are really proud and we look forward to a long-standing relationship so thank you very much."
The FRU has its own insurance partner for local competitions and they're working to expand this to include Deans and Raluve.
Valenitabua says this is part of their holistic development as they build a new structure in Rugby House.