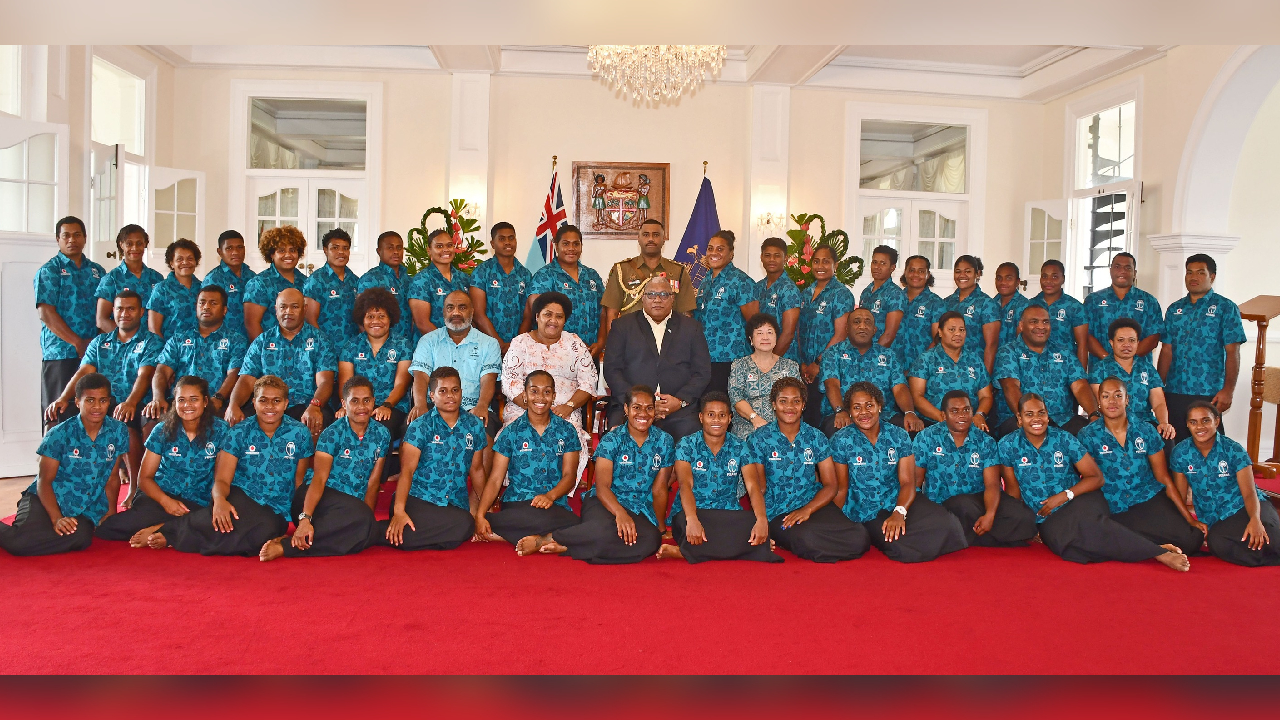 The Fijiana Women's XV team received the blessings of the country after they presented their i-Tatau and matanigasau to the President, Ratu Wiliame Katonivere yesterday.
The team is set to represent the country in the World Rugby XV3 that will be held in Dubai.
Consisting of some familiar household names in women's rugby, the team received timely reminders from Ratu Wiliame who acknowledged their passion and drive in the national sport.
Article continues after advertisement
The players were encouraged to display their talents to their fullest potential and showcase what Fiji rugby is known for in the international arena.
Considering the astonishing performance of the Fiji Water Flying Fijians at the Rugby World Cup, Ratu Wiliame notes that Fiji's accomplishments in women's rugby have also brought immense pride and patriotism to every Fiji citizen.
The team leaves for Dubai tomorrow and is set to face Colombia, Spain and Kazakhstan.