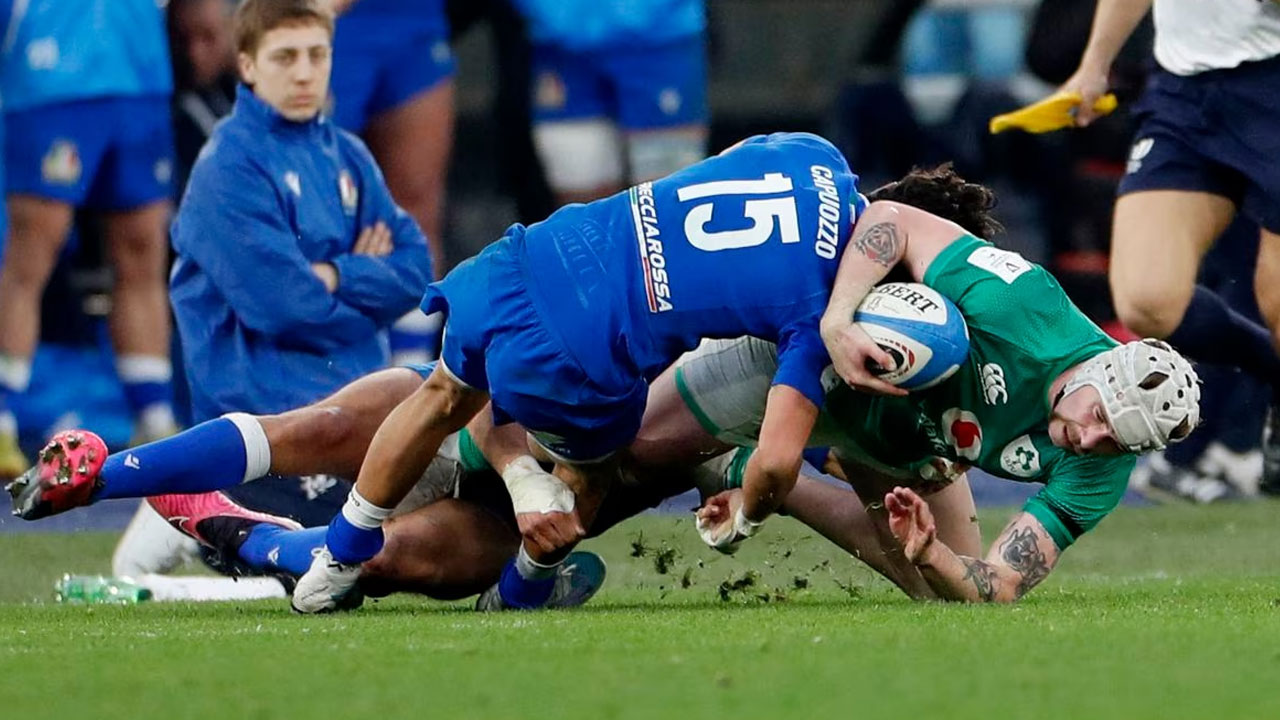 Ireland coach Andy Farrell was pleased with the five points but not the performance after watching his side labour to a 34-20 victory over Italy in their Six Nations fixture in Rome.
Ireland scored four tries in the opening 35 minutes but made the game safe only in the final 10 after Italy came back into contention with a spirited display.
Farrell was unhappy with his team's finishing in the 22, something he has lamented throughout this Six Nations campaign.
Article continues after advertisement
Farrell had praise for Italy and said their improvement as a team under coach Kieran Crowley was obvious.
Ireland travels to Scotland for their next fixture on March 12 with thoughts of a Grand Slam still alive.