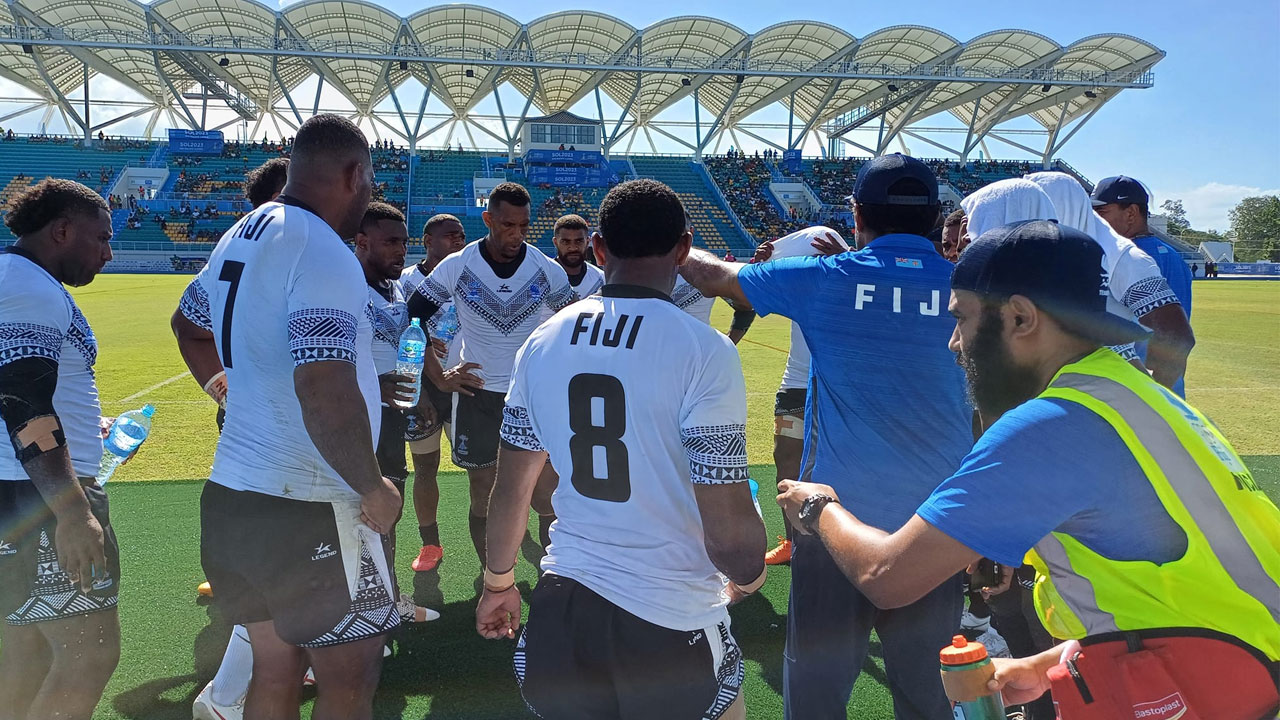 [Source: Team Fiji/Facebook]
In a commanding performance, the Fiji Men's Rugby League 9s emerged victorious against the Solomon Islands, with a final score of 28-6 this afternoon.
Aminio Siga initiated Fiji's scoring with the first try, followed by Josua Roko securing the second try and successfully converting it, extending the lead to 10-0.
Despite the hosts managing to score a converted try, Fiji responded with another try courtesy of Jone Sauvaka just before halftime, leaving the score at 14-6.
Article continues after advertisement
Fiji maintained their momentum, notching up additional points with a try from Viliame Nakaiusa, with Josefa Vetaukula contributing extra points.
Nakaiusa then scored a second try, and Kelepi Ralulu added another, concluding the game at 28-6 by the end of full time.
Fiji will face the Cook Islands next at 8.10pm.
Meanwhile, the Fiji Women's Rugby League 9s side lost their second pool game 18 – 10 to Cook Islands.