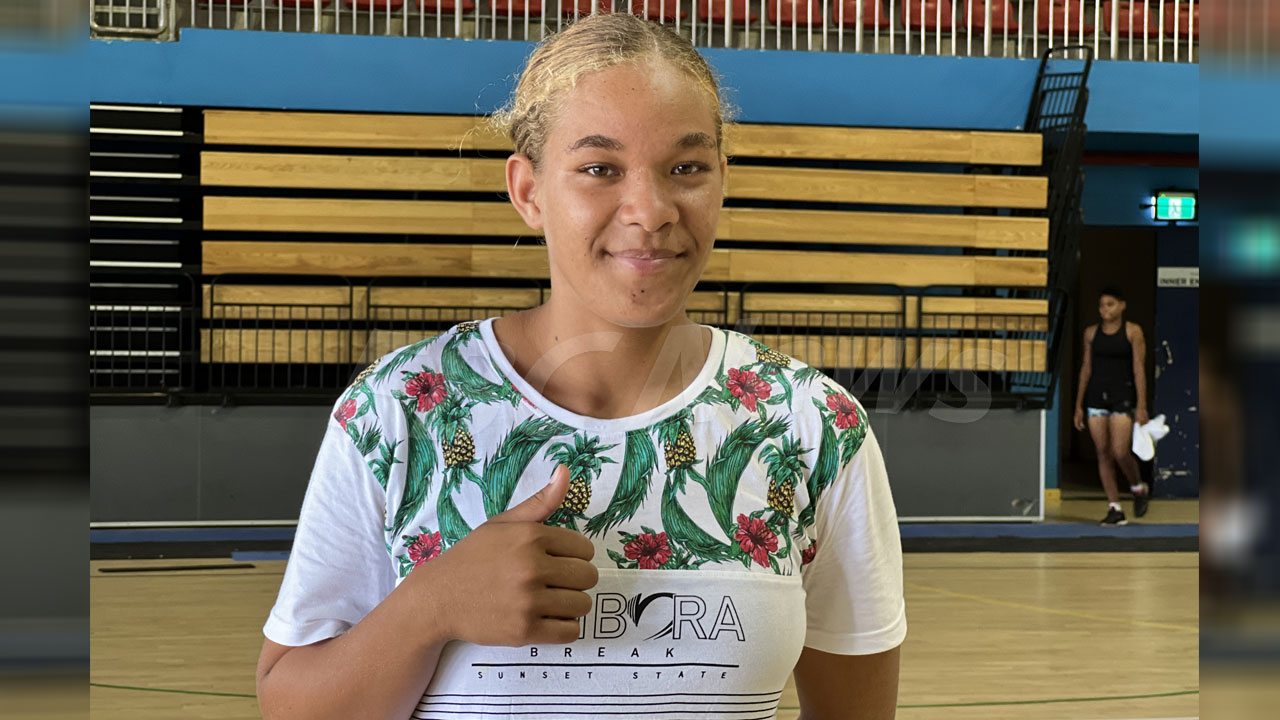 Silivia McComber.
Young Taveuni netballer Silivia McComber defied all odds to attend the five Netball Fiji Academy camps that concluded over the weekend in Suva.
McComber rallied the support of her village and school to travel to Suva to improve her netball skills despite financial constraints.
Coming from a close-knit family, McComber says the news of her acceptance into the academy was huge, but this opportunity came with a high price.
Article continues after advertisement
"Travelling from Taveuni to Suva is not cheap and having to travel frequently to Suva to attend the training was not easy. Sometimes there was no money but my mum was always determined to send me to Suva, I was thankful that my village, my school and family members were able to support me and were motivating me to not give up."
McComber plays for Somosomo Sharks, a club that only participates in the local 7s festival that takes place in Taveuni.
"This academy camp was eye-opening for me, coming from Taveuni we are not exposed to training like this and not only am I learning but I have been going back home to teach the netball players in my club. I will make sure to follow through with my training program when I go back home"
Players have been given their personal training schedule to work with as the academic year begins.