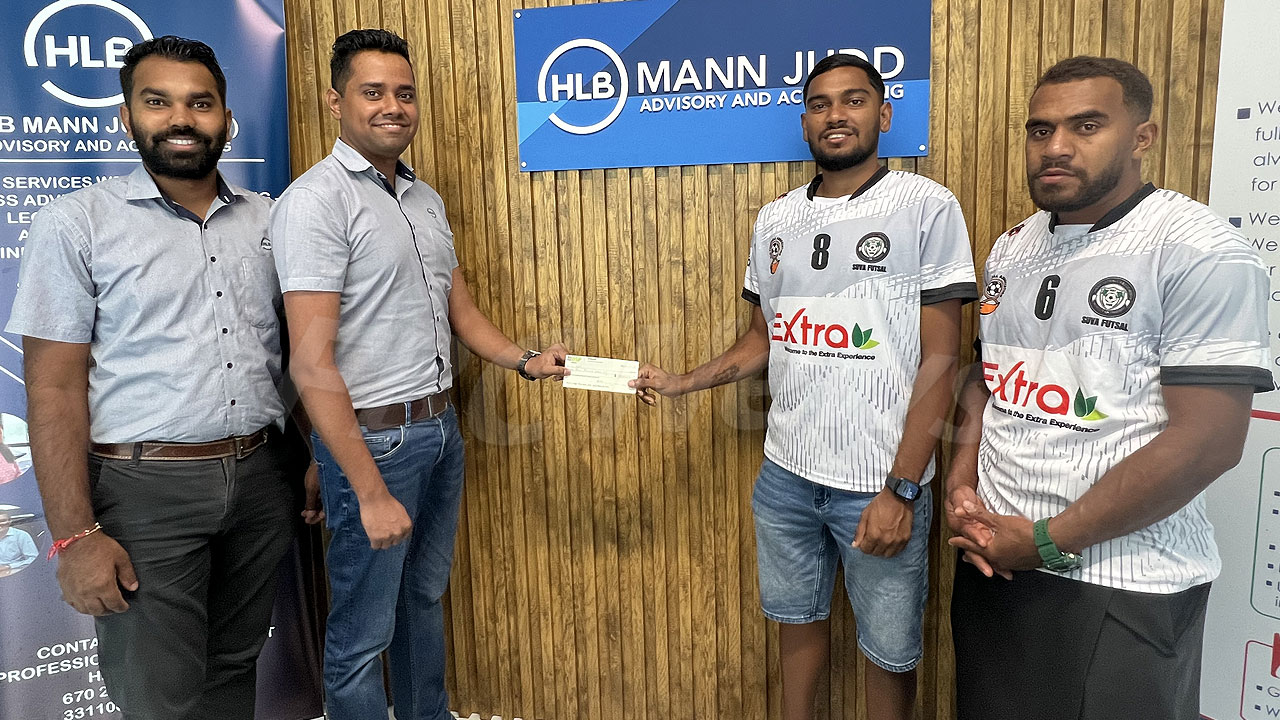 Despite missing key players, Suva's Extra Supermarket Futsal IDC campaign had a financial injection today which will surely boost their chances.
Advisory and accounting firm HLB Mann Judd (Fiji) stepped in for the third successive year with a $3000 sponsorship.
Suva who lost in the final last year will be without Filipe Baravilala, Dave Radrigai, Azariah Soromon, Sahil Dave and Vinit Nadan.
Article continues after advertisement
However, Suva player Shivnal Prasad says the new players have managed to gel and showed what they're capable of with a 4-1 win over Lami last night at the Vodafone Arena.
HLB Mann Judd (Fiji) Group Financial Officer Mohammed Fadil says they have a remarkable partnership with Suva Futsal, which has flourished over the past three years.
He adds their commitment to the team has not only been about financial backing but also a demonstration of their dedication to fostering sports and youth development.
The financial support has facilitated training, competitions, and the purchase of essential equipment, ensuring that the players have the resources they need to succeed.
Suva will play Labasa at 8:30 tonight in its second match.