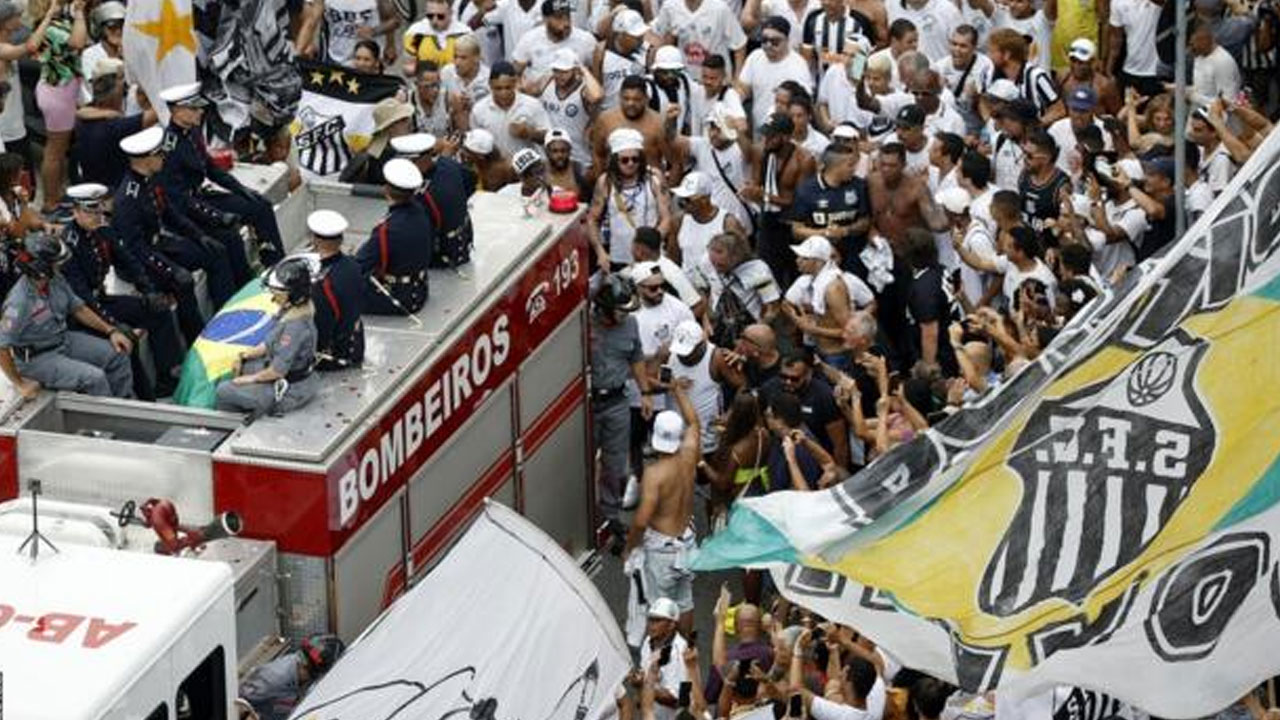 [Source: BBC Sports]
Thousands of mourners lined the streets as Brazilian football icon Pele was laid to rest in Santos, the city of his former club.
Pele had been lying in state for 24 hours in the centre of the pitch at the club's Urbano Caldeira stadium for the public to pay their respects.
People crowded the streets as his coffin was carried on a fire truck to a private family funeral.
Article continues after advertisement
The three-time World Cup winner died at the age of 82 on December 29th.
Arguably the world's greatest-ever footballer, he had been receiving treatment for colon cancer since 2021.
Brazil's government declared three days of national mourning after his death, and the country's new president travelled to Santos to pay his respects.
Covered with a Brazilian flag, Pele's coffin was carried on a fire truck through the packed roads of fans.
The procession also passed by the house where his 100-year-old mother, Celeste Arantes, still lives.
Santos FC says more than 230,000 people had attended his 24-hour wake in the Vila Belmiro stadium, where a steady stream of mourners continued through the night.
The funeral cortege will end at the port city's Memorial Cemetery, where a Catholic funeral service will be held before Pele is interred in a 10-storey mausoleum that holds the Guinness World Record as the tallest cemetery on Earth.