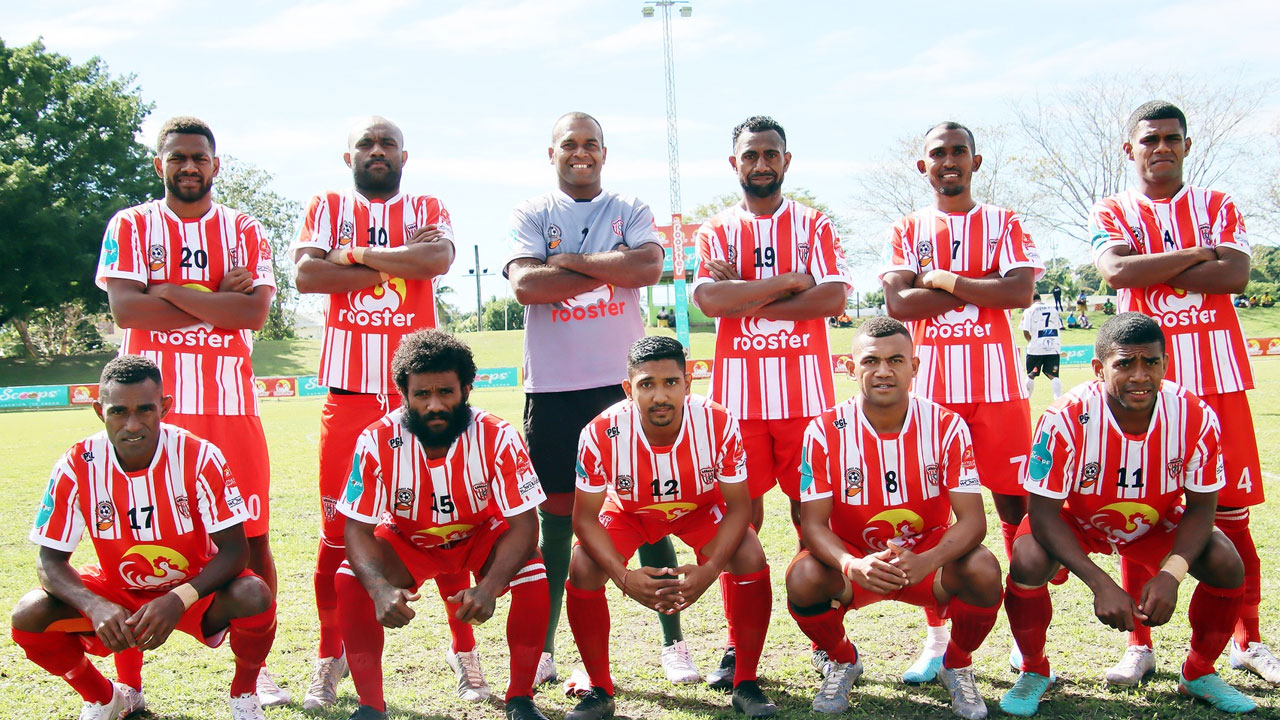 [Source: Fiji Football/Facebook]
Extra Labasa defeated Rooster Chicken Ba 2-1 in their final pool match of the Rooster Chicken/ Scoop Premium Ice Cream Battle of the Giants in Prince Charles Park in Nadi this afternoon.
Labasa's goals were scored by Rusiate Qio in the 68th minute and Edwin Sahayam in the 88th minute.
Ba's lone goal was netted by Etonia Dogalau in the first half of the match.
Article continues after advertisement
This means Labasa will now join Hyperchem Pharmacy Lautoka, Concrete Dynamic Limited/Rams Cleaning Services Suva and Southern Forest Navua this weekend for the semi-final.
This was confirmed to FBC Sports by Fiji FA competitions manager Amitesh Pal after the points calculation.
In the first semi-final at 2pm, Group A winner Lautoka FC will face Group B runner-up Labasa FC.
At 4.30pm, Group B winner Suva FC will take on Group A runner-up Navua FC in the second semi-final at HFC Bank Stadium in Suva.
Currently Security System Management Inc./Oceania Fiberglass PTE Ltd Tailevu Naitasiri is facing Esy Kool Air-conditioning Nadi.
You can listen to the live commentaries of this match LIVE on Mirchi FM.
Rusiate Qio scored the equaliser after a cracker of a shot from inside the penalty box.