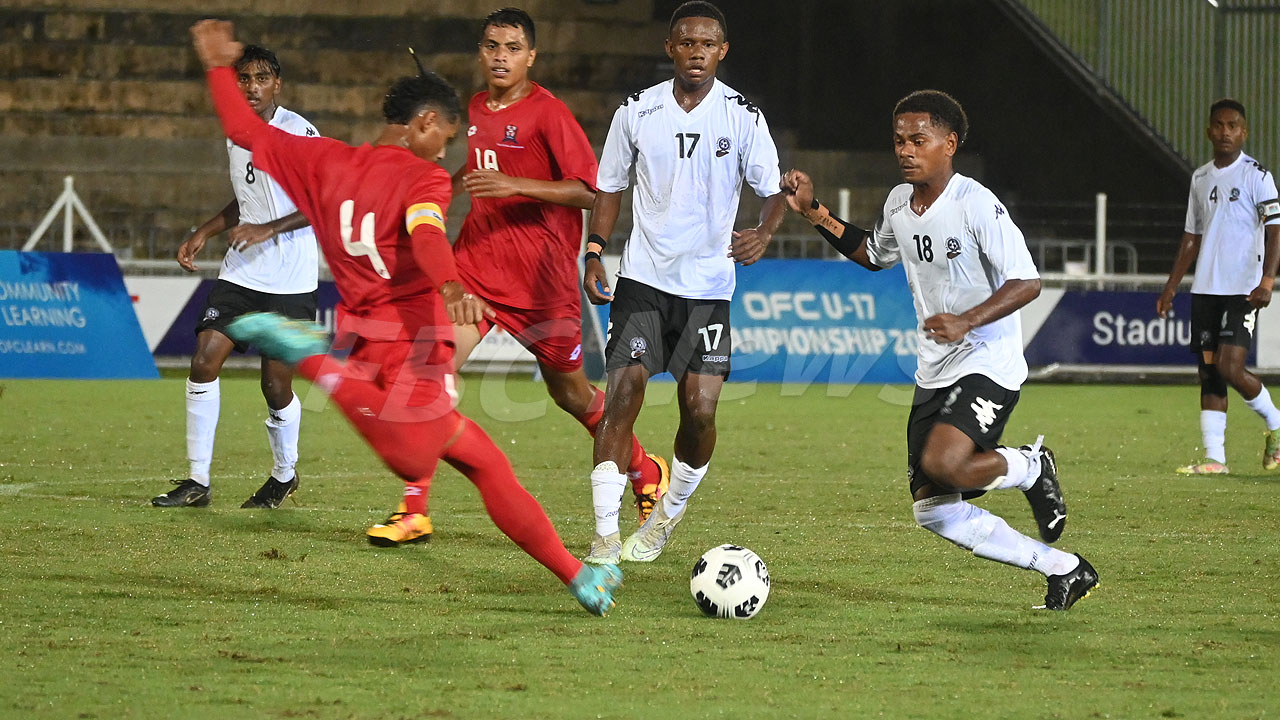 The Baby Bula Boys will meet the Cook Islands in the quarter-final of the OFC Under-17 Championship.
Fiji will play the Cooks in the third quarter-final fixture on Sunday, 4pm at the HFC Bank Stadium in Laucala Bay, Suva.
Also on Sunday at the same venue, New Zealand will take on Vanuatu at 7pm.
Article continues after advertisement
New Caledonia and Samoa will play out the first quarter-final fixture on Saturday at 4pm followed by Tahiti and Tonga at 7pm.
Meanwhile, Fiji defeated Tonga 3-0 last night in wet conditions at the HFC Bank Stadium in Suva.
17-year-old Nadi Muslim College student, Jacob Seninawanawa scored Fiji's opening goal that saw Fiji led 1-0 at the break.
They were also reduced to 10 players after Sailimone Ravonokula was red-carded following a scuffle as tensions flared towards the end of the first half.
But this didn't stop the Baby Bula Boys from scoring two more goals in the second half through Ibraheem Afazal and William Khan.
Coach Sunil Kumar says he had to remind his players that they were winning and they had to remain calm.
"I told the boys we are winning and we don't need to panic. So, we set a plan on how to counter them and we started the second half well with 10 players."
Kumar adds now heading to the quarter-finals, one of the emphasis will be on controlling their temper in highly pressured situation and focus on discipline.

[Source: Fiji Football]