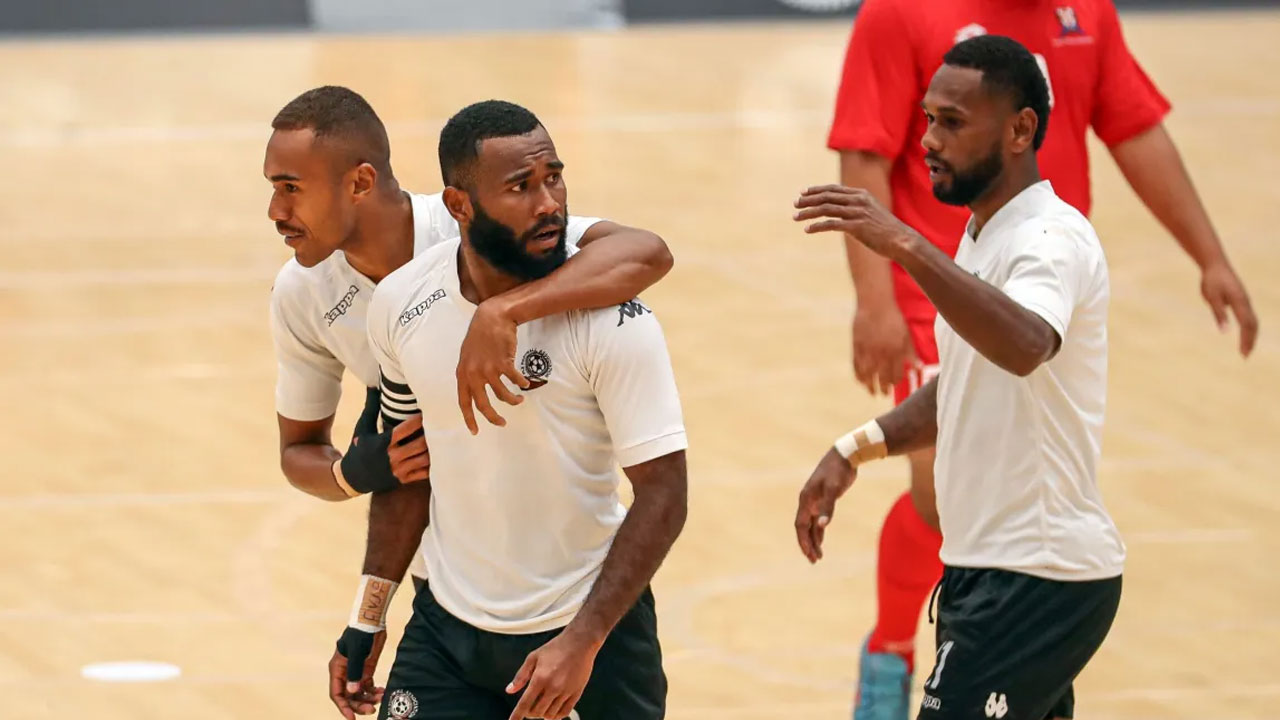 Fiji Futsal captain Filipe Baravilala [Source: OFC Media via Phototek]
Fiji Futsal captain Filipe Baravilala says while they won their first match against Tonga yesterday, they still could have done better.
In a post-match interview, Baravilala expresses disappointment about the missed scoring chances, saying the opponents did a good job.
He adds it was a great start for the team at the OFC Futsal Nations Cup, and they are now focused on the next challenge.
Article continues after advertisement
"We had more opportunities and more chances to score, we knew that it was going to be hard but hats off to the boys, atleast the three points are already there for us."
Tonga, according to Baravilala, provided a good physical challenge and a key point to consider in their next game.
Fiji will play New Zealand at 6pm, and you can watch the match LIVE on the FBC Sports channel.