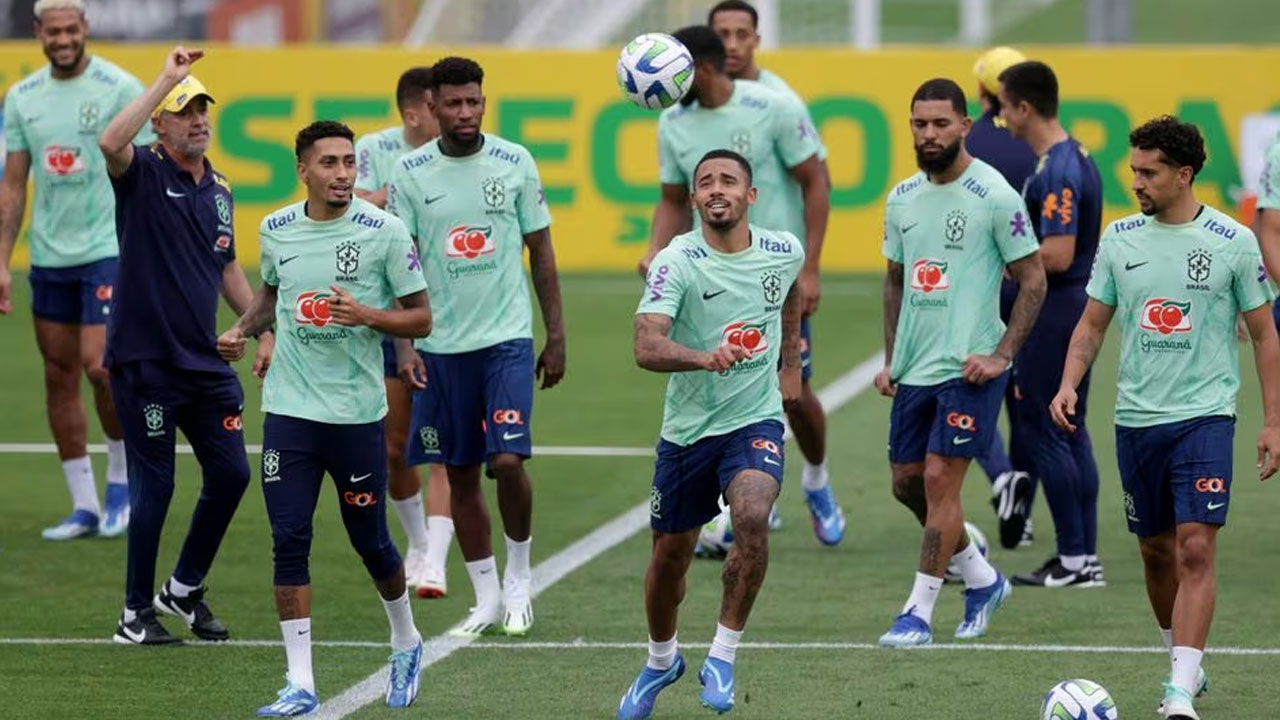 [Source: Reuters]
The fierce rivalry between Brazil and Argentina will hit fever pitch when Lionel Messi's world champions face the struggling hosts in a mouth-watering South American World Cup qualifying clash in Rio de Janeiro on Wednesday.
Five-time World Cup winners Brazil will rely on their fans in a sold-out Maracana stadium to give them an extra boost to recover after losing back-to-back games in the qualifying competition for the first time in their history.
As they struggle with injuries to key players like Neymar and Vinicius Jr, caretaker manager Fernando Diniz must resort to a young team against Argentina but one that he guarantees will stay true to Brazil's identity even against a great like Messi.
Article continues after advertisement
"Sure, you can't not worry about a player of that magnitude. But we have to play our game as we try to contain all the creative capacity he has," Diniz told a press conference on Monday.
"Dealing with Messi is obviously different and you have to worry. It's impossible not to worry about a player of his stature and the decision-making power he has."
Diniz said he expected a great but heated atmosphere at the Maracana, with the fans looking forward to Brazil avenging the Copa America final defeat by Argentina two years ago.
Winless in the last three games, Brazil have dropped to fifth in the South American standings on seven points from five games after losing 2-1 to Colombia on Thursday.