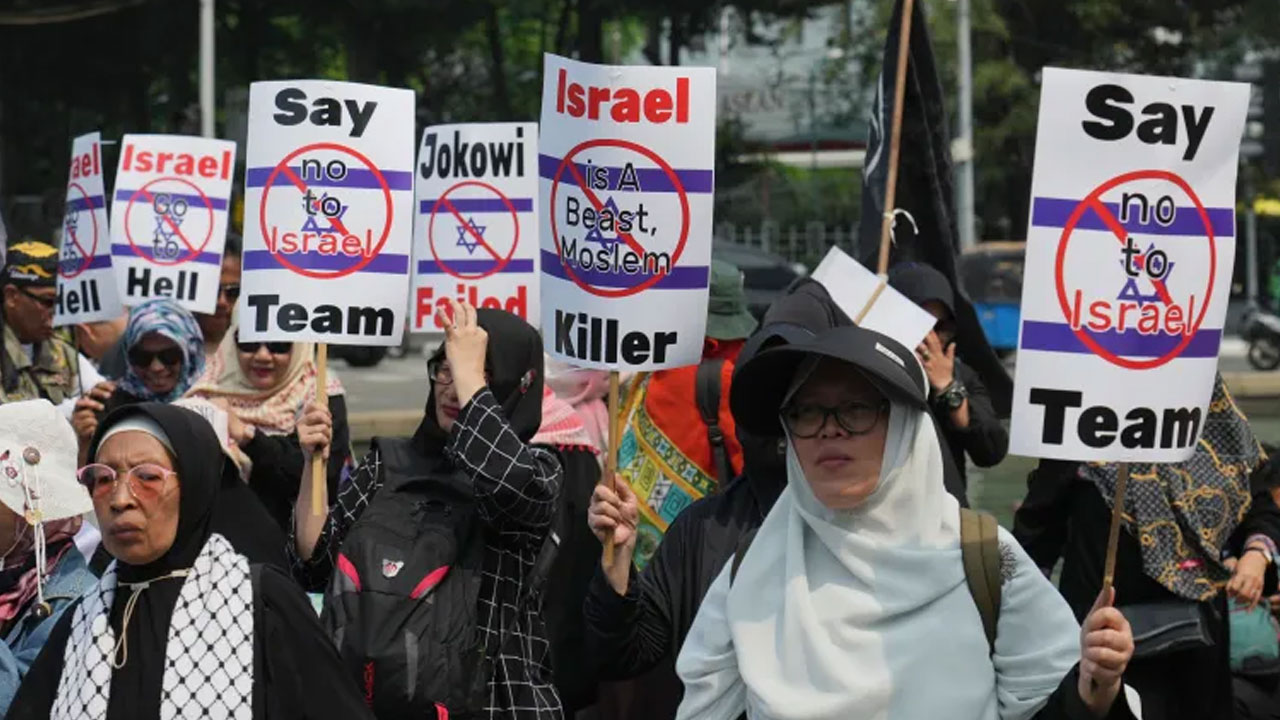 [Source: Aljazeera]
FIFA has removed Indonesia as host after the island of Bali refused to host Israel for the tournament draw; a new host is to be announced soon.
Indonesia has been stripped of the right to host the Under-20 football World Cup, FIFA has said in a statement after protests against Israel's participation led to the cancellation of the tournament's main draw.
Global football's governing body announced its decision on Wednesday, following a meeting with the Indonesian football federation's (PSSI) President Erick Thohir, and said a new host country would be announced "as soon as possible" with the tournament set to start on May 20.
Article continues after advertisement
PSSI had cancelled the draw for the tournament on Sunday after the governor of the largely Hindu island of Bali refused to host Israel's team.
Indonesia is the world's most populous Muslim-majority nation and does not have formal diplomatic relations with Israel, while publicly supporting the Palestinian cause.
"FIFA has decided, due to the current circumstances, to remove Indonesia as the host of the FIFA U-20 World Cup 2023," a FIFA statement said.
"A new host will be announced as soon as possible, with the dates of the tournament currently remaining unchanged. Potential sanctions against the PSSI may also be decided at a later stage."
Earlier this month, protesters marched in the capital Jakarta waving Indonesian and Palestinian flags and demanding Israel not be allowed to participate.
"Indonesia is a FIFA member, so for any international soccer matters, we have to abide by the rules," Thohir said in a statement on PSSI's website.
"I ask all football lovers to keep their heads held high over this tough decision by FIFA. It's time we proved to FIFA to work harder to transform soccer, towards clean and high-achieving soccer."
On Tuesday, Indonesia's President Joko Widodo spoke against mixing matters of "sports and politics".
"I hereby guarantee Israel's participation has nothing to do with the consistency of our foreign policy position towards Palestine because our support for Palestine is always strong and sturdy," he said in a live-streamed address.