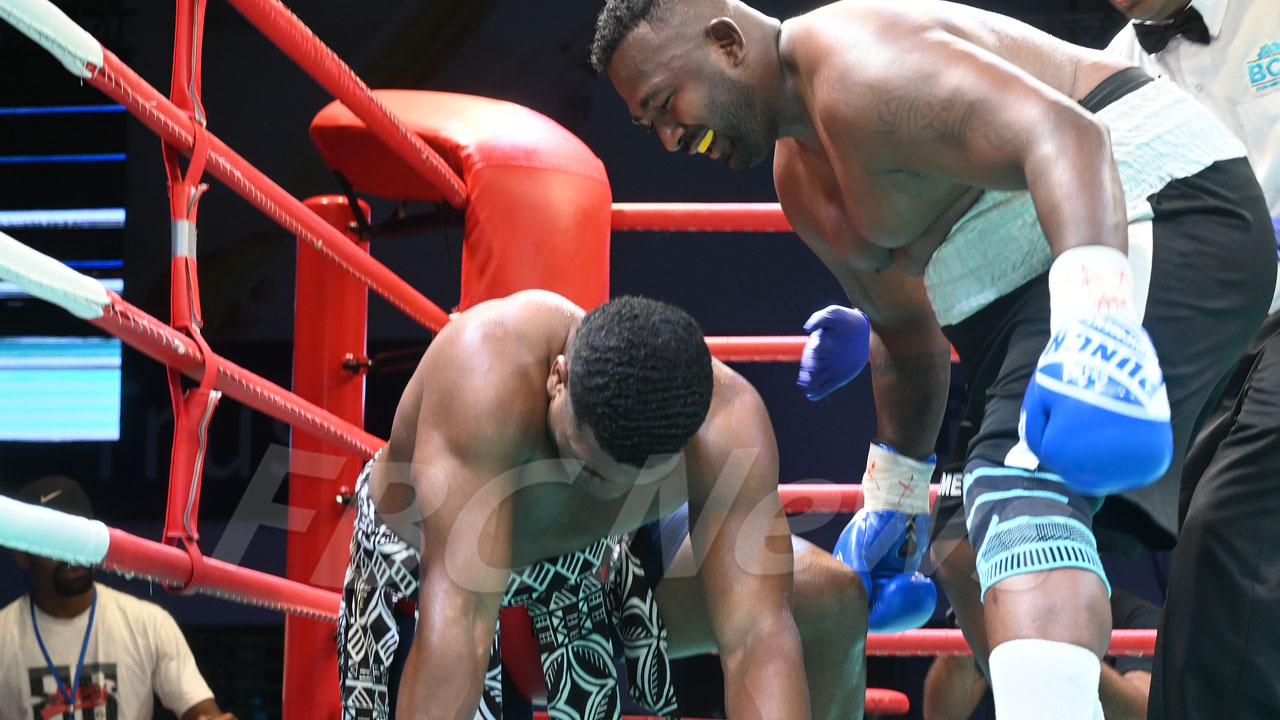 James 'the Beast' Singh won by TKO against Esira Cagi.
Abhay the 'Tiger' Chand went down in one of the fastest fights in the Lewis Hill Promotion, the Pacific Showdown underway at the FMF Gymnasium in Suva.
A minute and 28 seconds into the first round, the referee called a stop into the bout.
This as Chand received a solid body shot by Samoa's national champion Marion Ah Tong.
Article continues after advertisement
Savenaca Dauloloma dominated the Heavyweight Eliminator beating Kadavu man Savenaca Waqairatu by technical knockout a minute into the second round.
They were to fight a total of four rounds.
In another heavyweight fight, James 'the Beast' Singh won by TKO against Esira Cagi.
The referee stopped the match a minute and 28 seconds into the second round.
Earlier, Mikaele Ravolaca gave Australia's national Featherweight champion Thanawut Phektua a good challenge in the Super Heavyweight category.
Ravolaca gave the third ranked boxer in Australia a fight to remember as he cornered him on multiple occasions and landed some solid shots.
Fate however was on the Aussie man's side as the judges ruled him the winner by unanimous decision.
Samoan national champion and Pacific games gold-medalist Jackson Poutua reigned in the Light-heavyweight division.
Poutua defeated Jesoni Kurabui in unanimous decision.
In the first professional bout of the night, Elo Tuwai from Nasau in Ra, defeated Muhammad Ali by unanimous decision.
Tuwai came in as a last minute replacement for Ezra Volavola, who pulled out due to diarrhea.
Muhammad Ali is the son of Farzan Ali.
It was a draw in the Super Lightweight exhibition match between Mere Kolitapa and Jasmine Daunakamakama.