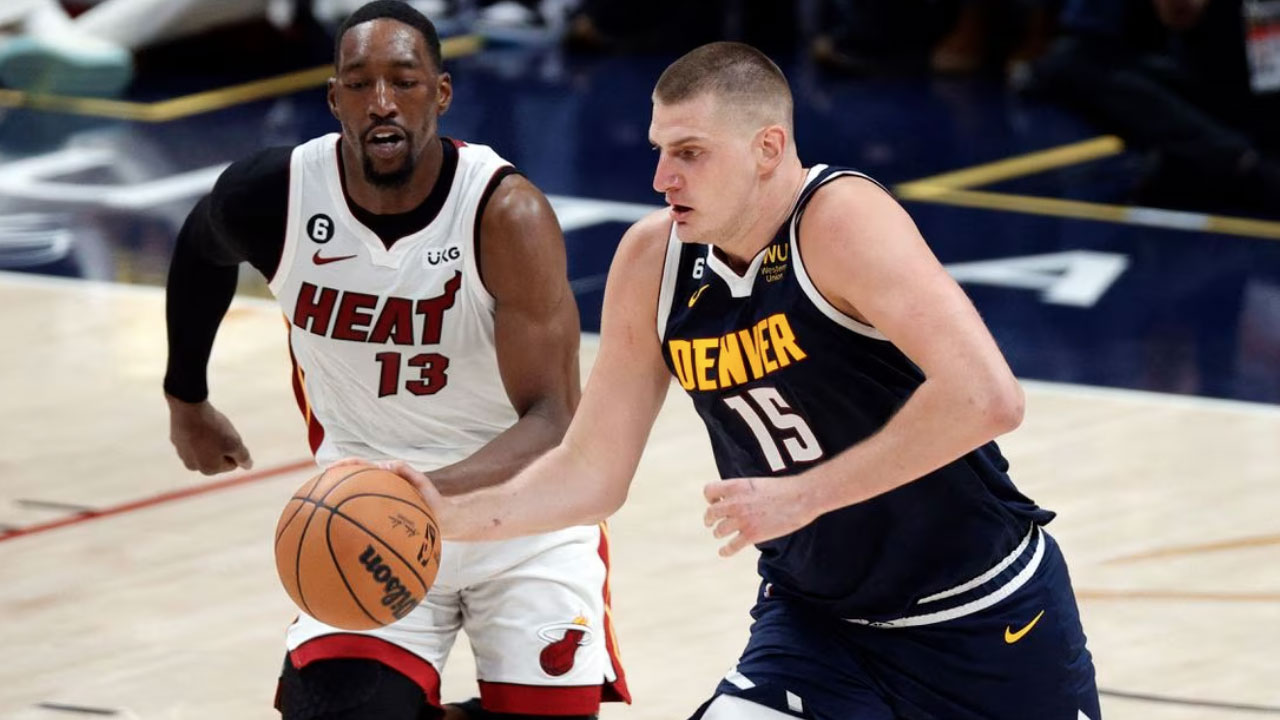 [Source: Reuters Sports]
Underdog Miami's chances of overcoming the odds and beating the favoured Nuggets will hinge on big man Bam Adebayo's success in containing dynamic Denver centre Nikola Jokic, his teammates said.
The series shifts from high-altitude Denver to the humid beaches of Miami after the Heat pulled off a gutsy fourth-quarter comeback win on Sunday to even the series 1-1.
Adebayo said the key to guarding two-time MVP Jokic was limiting his passing, a bright spot for the Heat in Game Two where the Serb scored 41 points but was held to just four assists.
Article continues after advertisement
The Heat squeaked into the playoffs as the Eastern Conference's eighth seed and have since been giant slayers, taking down the top-seeded Bucks, the Knicks and the Celtics with gritty team wins to reach the finals.
Adebayo offered no apologies for their gritty style.
More than anything, Adebayo and the Heat are motivated by the opportunity to atone for their Finals loss to the Los Angeles Lakers in the NBA bubble in 2020.
Game Three is on Wednesday in Miami.