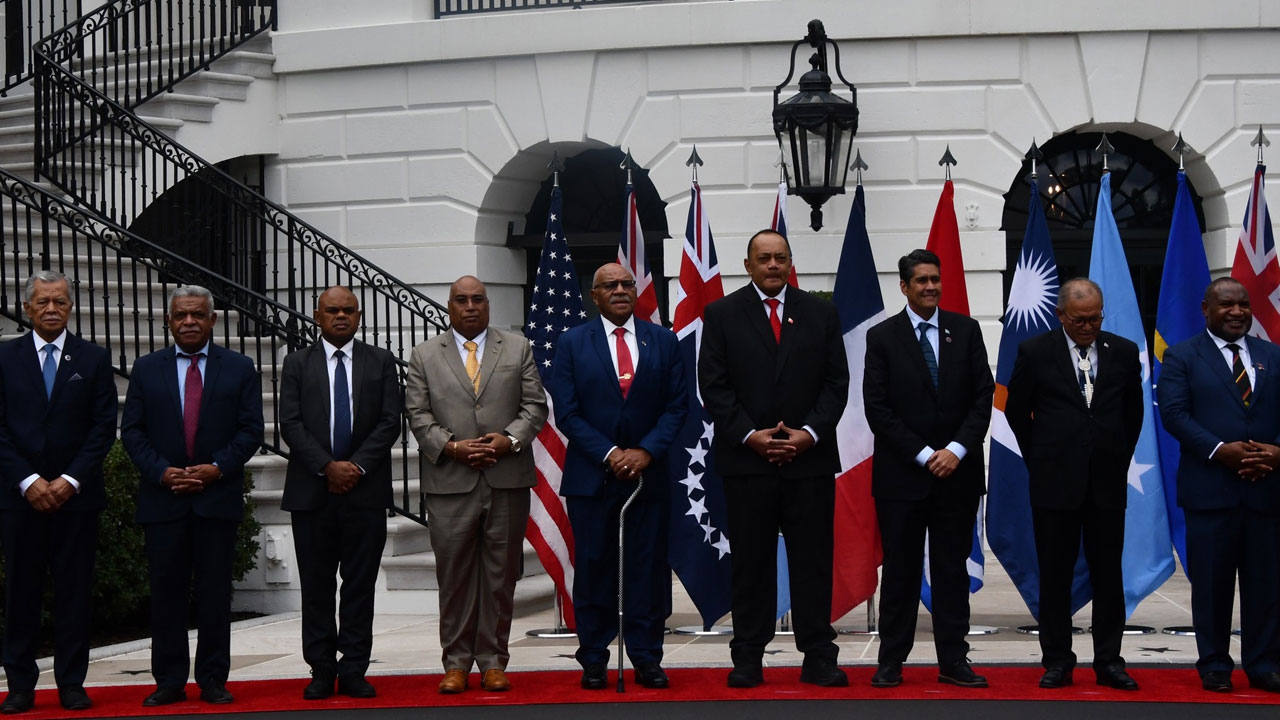 Prime Minister Sitiveni Rabuka [middle] [Source: Fiji Government]
Prime Minister Sitiveni Rabuka says a lot of progress has been made by Fiji and other developing countries in terms of achieving their Sustainable Development Goals.
Speaking after returning from his successful international diplomatic engagements, Rabuka says he was part of the discussions when the Millennium Development Goals which is now called the SDG were being formulated in 1998 and 1999.
Rabuka adds the aim of the SDG was to look at issues such as climate change, gender equality, poverty, and hunger.
Article continues after advertisement
He adds the aim was to find out ways on how bigger development partners can assist smaller nations in these areas of concern.
The Prime Minister says he was able to learn about the progresses that have been made during this recent visit to the 78th United Nations General Assembly in New York.
"Very, very good eye opener for me, what has happened in the last 24 years, and what has happened since the formulation of the ideas of the Millennium Goals that became sustainable development goals."
During his meetings with other world leaders, Rabuka has reinforced Fiji's commitment to global cooperation and regional partnerships.