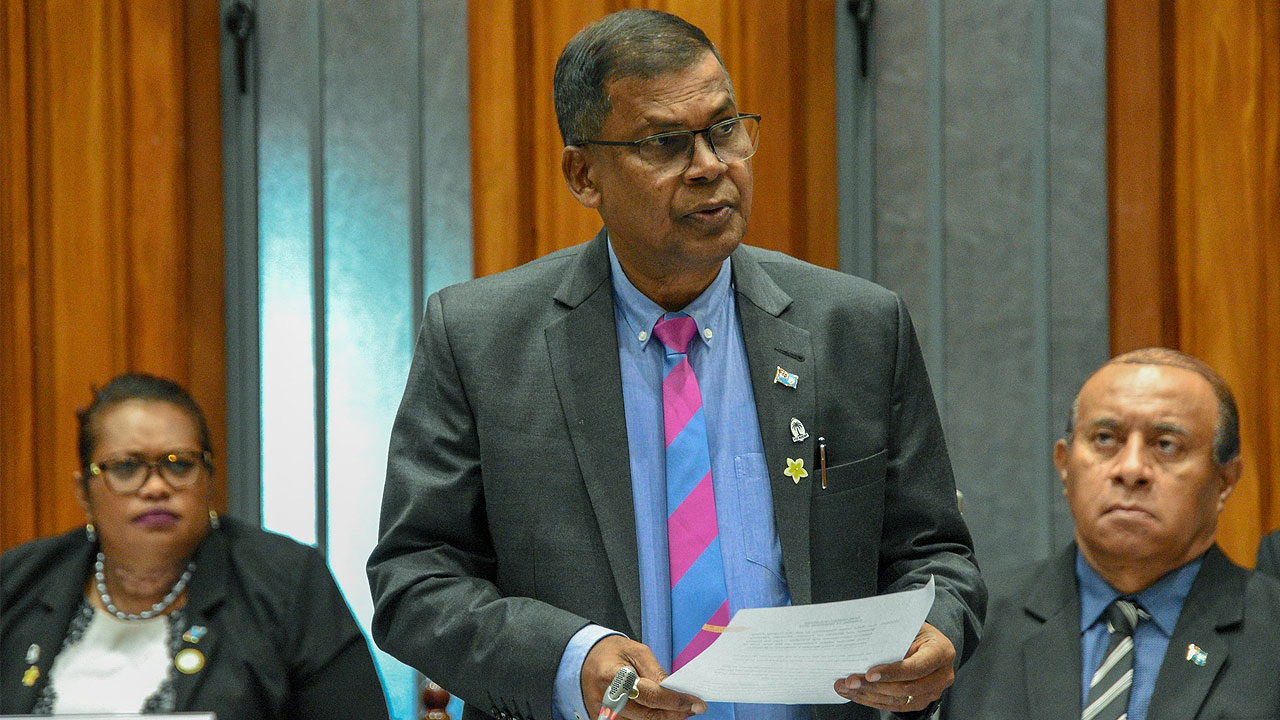 Finance Minister, Biman Prasad.
Minister of Finance, Professor Biman Prasad disclosed in Parliament yesterday that the Government could conduct an inquiry into the refurbishment of the Prime Minister's official residence in 2017 and 2018, if the opposition requires.
Professor Prasad was responding to Opposition Leader Inia Seruiratu, who questioned the motive behind the question posed in Parliament by Isikeli Tuiwailevu the Assistant Minister for i-Taukei Affairs on the total cost of renovating the Prime Minister's official residence at Muanikau.
According to Prasad, this type of government expenditure will arouse suspicion because the amount of work done does not correspond to the amount of money spent.
Article continues after advertisement
"If you look at almost half a million dollars by lead consultant to re-design and you look at the four variations and the total cost of 3.5 million dollars, It's a bit unusual to know that. At the former Prime Minister's residence, the furniture was not provided by the government, so I don't know what happened there. "
The Finance Minister further suggest that if the opposition desires to know what happened during the refurbishment of the former Prime Minister's official residence, the government might initiate an investigation.