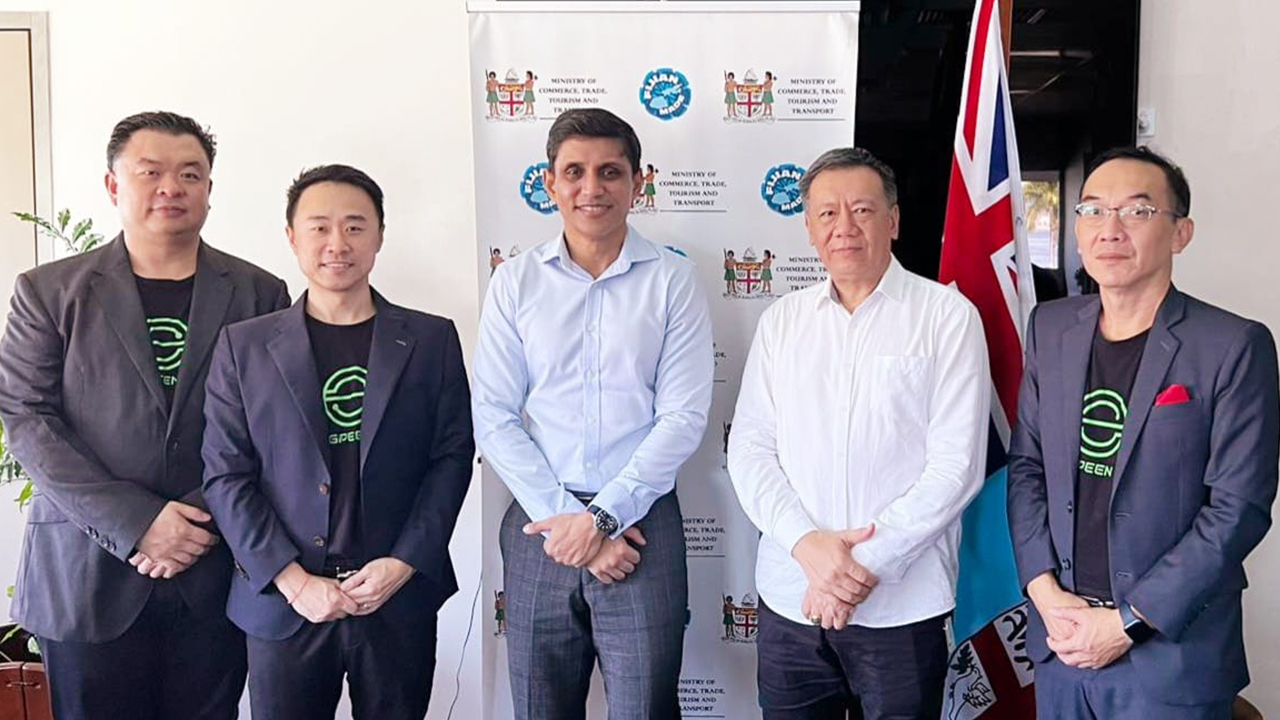 [Source: Ministry of Commerce, Trade, Tourism and Transport/Facebook]
A Malaysian firm seeks to invest in Fiji's electronic vehicles sector to assist the national drive towards carbon neutrality.
This comes as the Permanent Secretary for Trade, Co-operatives, SMEs, and Communications Shaheen Ali met green-centric charge point operators and urban green infrastructure specialists Energreen Tech and EVWave yesterday.
This is in line with the government's plans to decarbonize Fiji's transportation system, particularly land and sea transportation.
Article continues after advertisement
The collaboration will increase Fiji's charging stations with the assistance of Energreen Tech and Evwave.
The firm looks forward to collaborating with the government to make electric vehicles available in Fiji and to achieve energy security, resilience, and sustainability.