[Source: Fiji Government/Facebook]
It was an emotional moment as the wife of the late Dr. Brij set foot in Labasa after 14 years today.
Dr. Padma Lal arrived at the Labasa Airport with her family members as they prepared to pay their final respects to the late historian in Tabia tomorrow.
She was seen carrying her late husband's cremated remains.
Article continues after advertisement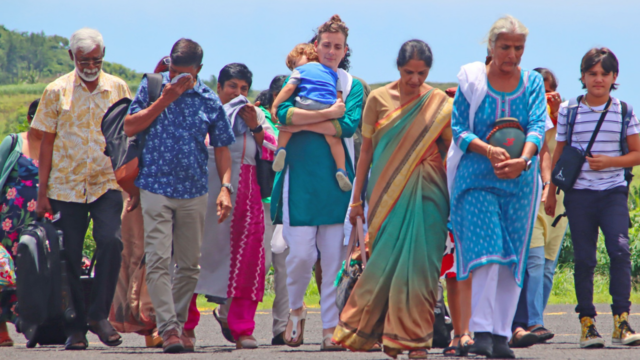 [Source: Fiji Government/Facebook]
Late professor Lal's nephew, Basdeo Lakhan says the family has been waiting for this moment.
"Overwhelmed, really overwhelmed. We have been waiting for him to be here in Fiji for the last 14 years and today unfortunately we are here to welcome his ashes rather than him but I am sure that he is in spirit."

[Source: Fiji Government/Facebook]
Lakhan has also acknowledged those who made this possible.
"I am thankful that Dr Padma Lal, our aunty has made it possible and through the other agencies like the National Federation Party made it possible that his ashes could be brought to Fiji and to his resting place here in Fiji where he was born and bred."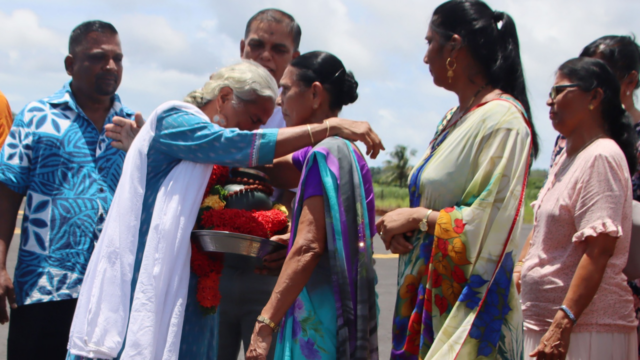 [Source: Fiji Government/Facebook]
The Lal family and the coalition government, represented by PM Sitiveni Rabuka and Deputy PM Professor Biman Prasad, will share their reflections on the occasion, followed by a private interment.