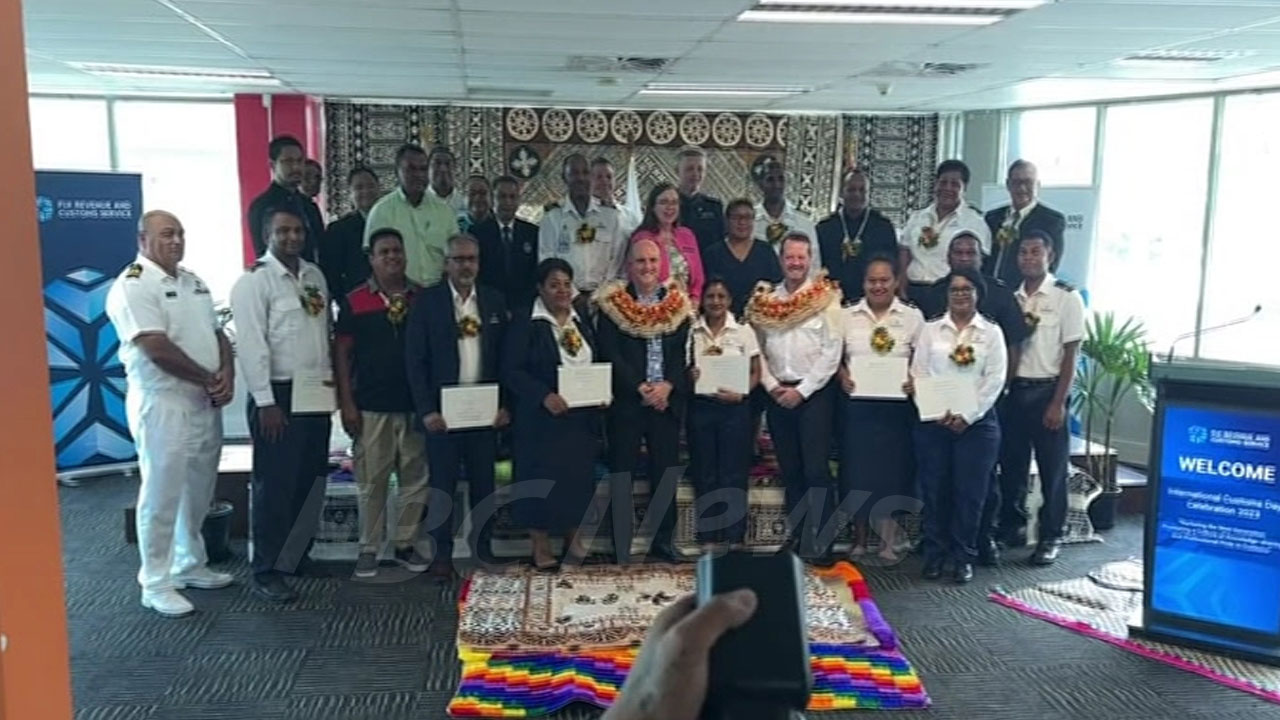 The Fiji Revenue and Customs Service is working on two tangible initiatives for customs officers, to recognize the important role they play in the organization.
Speaking at the International Customs Day celebration today, Chief Executive Mark Dixon says these include the review of their pay scale and the provision of new uniforms.
Dixon says this is to ensure that they are driving equity throughout FRCS as they acknowledge this is something the organization lacks.
Article continues after advertisement
He says they have contracted PricewaterhouseCoopers to carry out the review of their pay scale.
"I think this is a really important step forward because it will be an independent organization coming in and reviewing all our banding and classifications of our pay scales for our tax administration and customs and revenue administration."
Dixon says they have also allocated a budget for new uniforms.
"We have had no money in our budgets to provide appropriate uniforms so you can be proud and you set a fantastic example, particularly those people in the front line for the first people coming into Fiji. What I am pleased to tell you, that this is getting fixed. We have budget for it."
FRCS continues to focus on their people and the human capital management space, as they believe that custom officers have been the unsung heroes for quite a long time.
It strives to build this culture in its organization, to recognize the significant role played by customs officers.