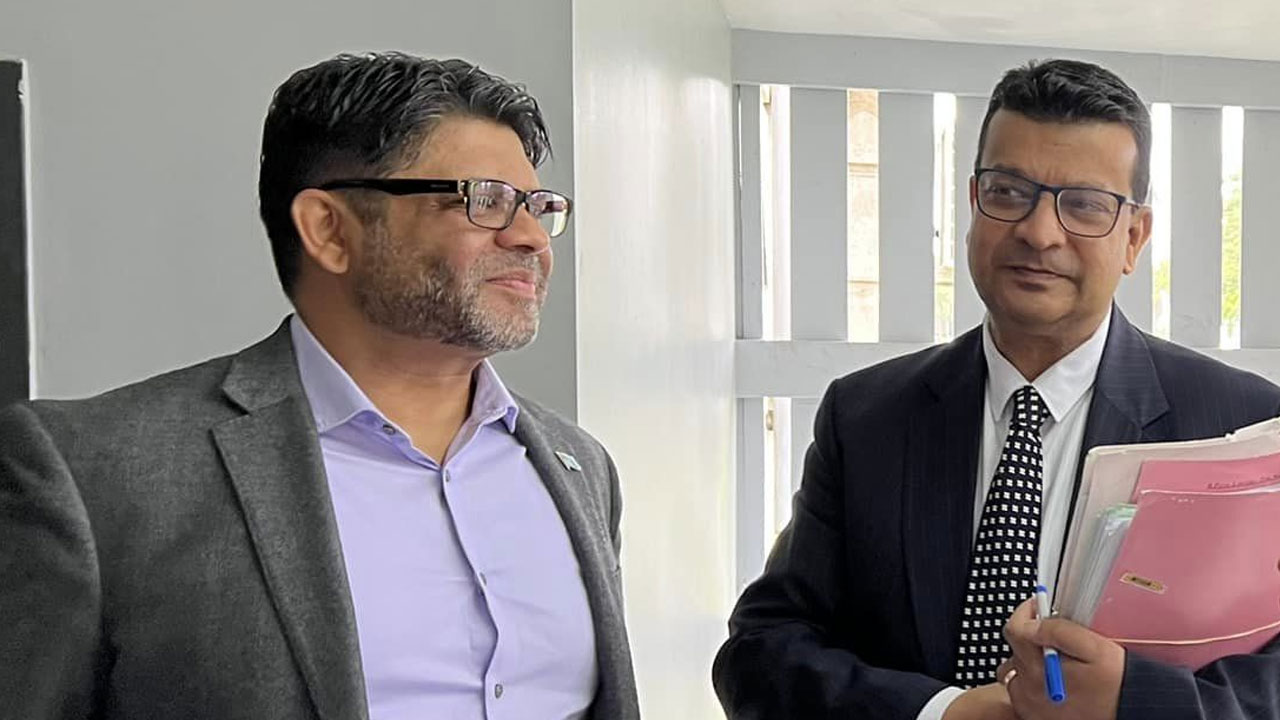 Former Attorney General Aiyaz Sayed-Khaiyum [left] in court today [Source: FijiFirst/Facebook]
Former Attorney General Aiyaz Sayed-Khaiyum pleaded not guilty to a charge of abuse of office this morning.
He appeared in the Suva Magistrates Court in the last hour.
The charge relates to a report lodged by the Acting Supervisor of Elections, Ana Mataiciwa.
Article continues after advertisement
Mataiciwa had lodged the report at the Totogo Police Station in February.
It is alleged that on June 30th and July 12th last year, while being the Acting Prime Minister, Sayed-Khaiyum signed a Deed of Variation and Addendum between the Government and the then Supervisor of Elections, Mohammed Saneem.
It is alleged the approval to pay the taxes of Saneem was done without the proper approval of the Constitutional Officers Commission and the President.
The second phase of disclosers was served as well this morning.
The Magistrate has also ruled that the case be called again on September 5th for agreed facts and to confirm the number of witnesses.