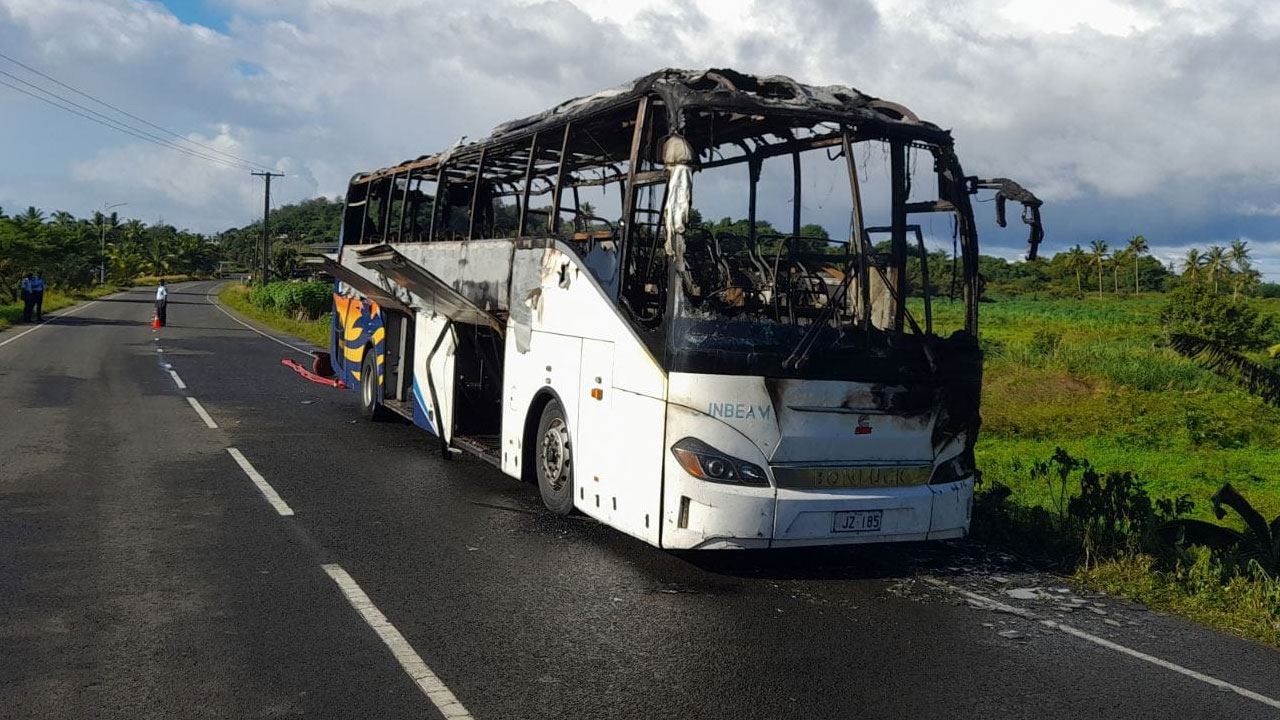 [Source: Fiji Police Force/ Facebook]
The National Fire Authority is calling on bus operators to service their buses well and ensure proper electrical repairs are done by qualified automotive electricians.
NFA Chief Executive Puamau Sowane made the plea as an investigation is now underway on the cause of the fire on a bus travelling to Suva along the Queens Highway yesterday morning.
Sowane says firefighters from the Sigatoka Fire Station received a call about the fire at Olosara, involving a Sunbeam Transport bus at 8:02am.
Article continues after advertisement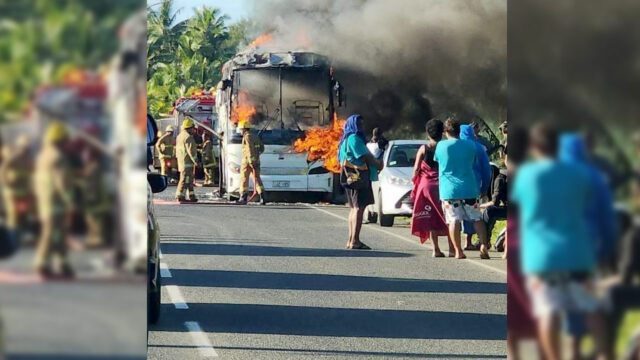 [Source: Supplied]
Upon arrival at 8:05am, the fire crew noticed the bus was fully engulfed in flames and managed to extinguish the fire.
Sowane adds the bus, which was travelling with nine passengers, including the driver and a bus checker was approximately 80 percent damaged with no injuries or fatalities.
The NFA CEO says under the National Fire Service Act, vehicles are classified as properties and bus operators must ensure fire safety measures and mitigations are strictly followed for the safety of both drivers and passengers.