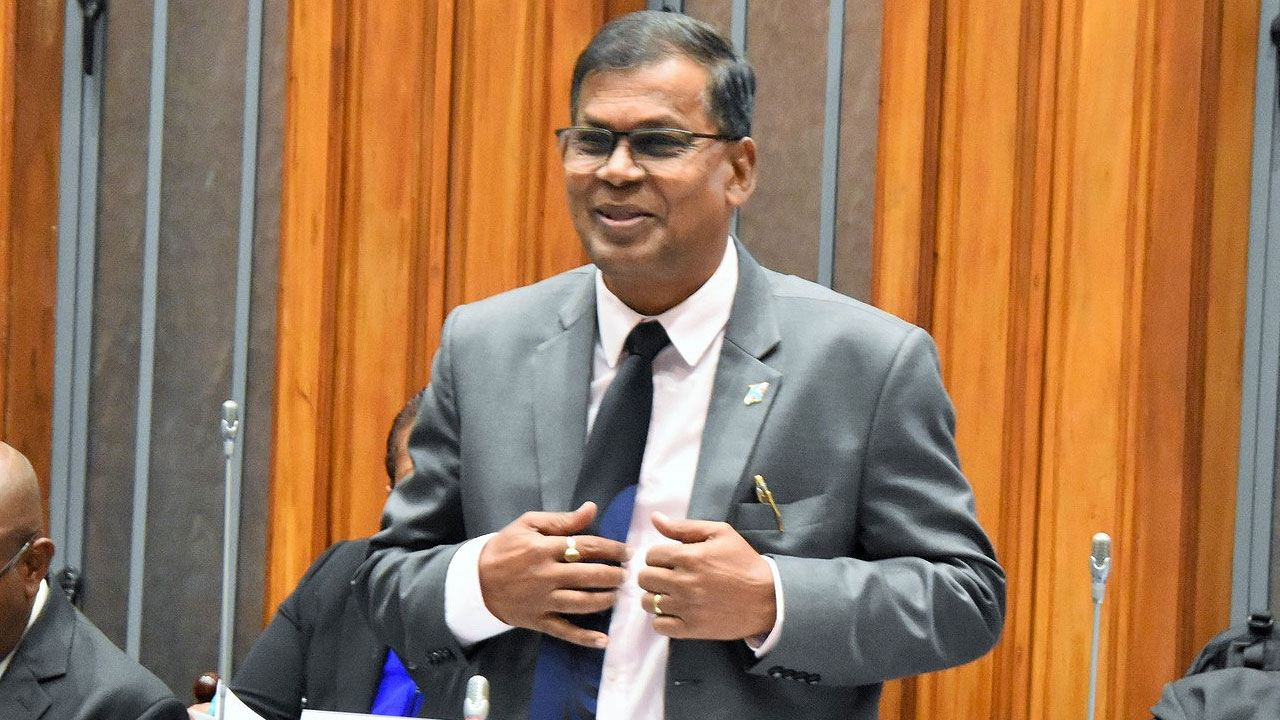 Deputy Prime Minister and Finance Minister, Professor Biman Prasad [Source: Parliament of the Republic of Fiji]
Certain allocations made by the FijiFirst government during the National Budget have left no money to keep the ministries operational.
This was revealed by the Deputy Prime Minister and Finance Minister, Professor Biman Prasad, while responding to Opposition Leader Inia Seruiratu, who questioned the redeployment of $100 million to other ministries.
Professor Prasad says this is embarrassing, as some figures written in the national budget were unreal because no money was there to support the allocation.
Article continues after advertisement
"We have used the Financial Act Mr Speaker to ensure that we identify all the wastages, where the Expenditure was not done. We have seen that these expenditure cannot be disbursed or used for the next two or three months, we have appropriate consultations with the Ministry, with the Permanent Secretaries, people who have worked with them and they are the very same people who are giving us the advice that this money was just an allocation, and some of the allocation before the Election, it was all about campaigning, they make all these big announcements when in fact the money was not there."
Professor Prasad says this is all a lie by the FijiFirst government as they continue to point out the allocation of funds to various ministries.
He says the national budget was a political gimmick for the previous government.
"Over eight years, the allocation was $603million but what was actually spent for Agriculture for that eight years was $400million, so what they were doing Mr Speaker and this was hiding from the public, lying to the public and you come to a budget sir before election, you come into parliament and say we are going to do this, we have this much but they actually knew that the money was not there and they won't be able to spend that money within a year because nothing was planned, nothing was done so it was all about political gimmick."
Professor Prasad says the coalition government was glad that it did not provide a supplementary budget, as this is an opportunity for them to understand the mess done by the FFP government.
The coalition government ensures that the next budget is not a political one, as they will consult Fijians.