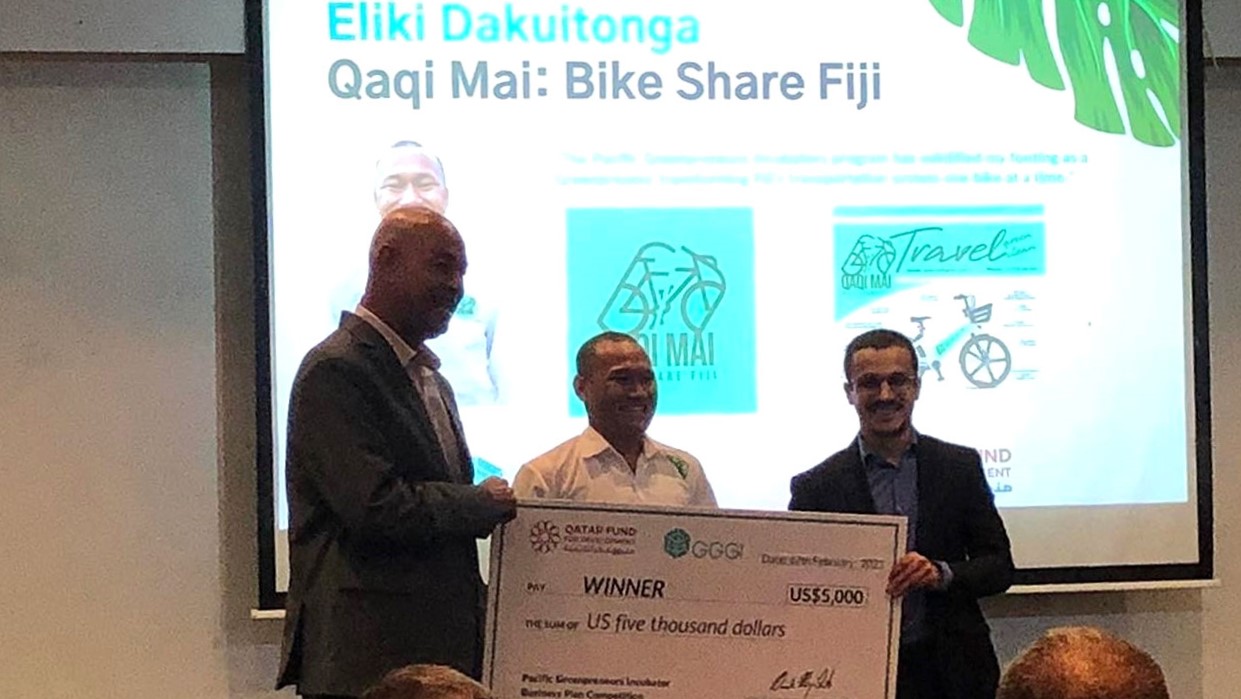 A youth entrepreneur has brought to life a vision to introduce cycling as a mode of sustainable transportation and to address traffic congestion in Fiji.
Eliki Dakuitoga is the mastermind behind Qaqi Mai: Bike Share (Fiji), a company that aims to be Fiji's first bike rental and sharing venture.
Dakuitoga says his experience as a commuter in the often congested Suva-Nausori corridor traffic inspired him to create a sustainable solution.
Article continues after advertisement
"So, one morning, you get those "light bulb" moments. It hit me on one of those rides going to work—what could be done? I mean, something has to be done, and then I started thinking about bicycles."
Dakuitoga says his breakthrough was through the Global Green Growth Institute of Pacific's green entrepreneurial programme, in which he was awarded a seed grant of around $10,000 to establish the business.
He says the initial plan is to start the pilot this year, and the bicycles will be available for both rental and sharing by April.
Dakuitoga says this will be trialed in universities and hotels in Suva.
The entrepreneur plans to expand the business to other parts of the country.
Qaqi Mai: Bike Share (Fiji) is in line with Fiji's long-term emissions reduction target of net-zero greenhouse gas emissions by 2050.
It aspires to be the leading sustainable transportation provider in Fiji.