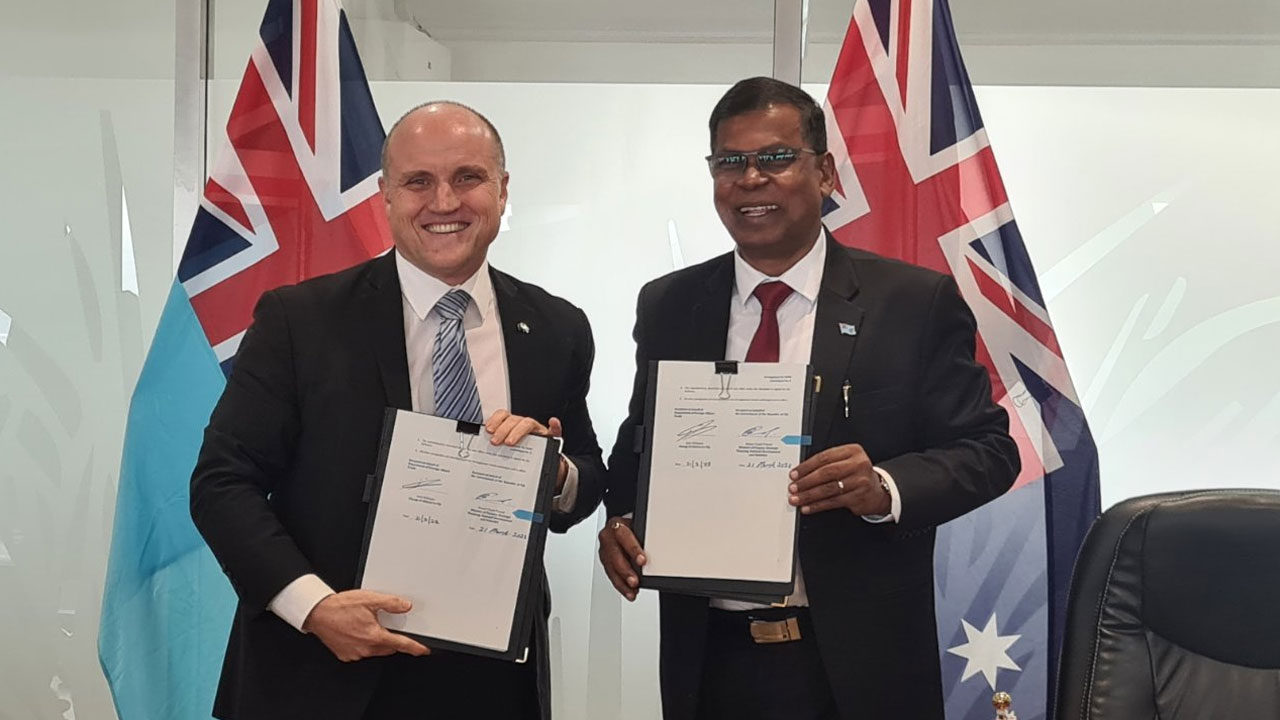 [Finance Minister, Professor Biman Prasad during the signing of an additional funding assistance with the Australian government.]
The Ministry of Finance has today signed an additional funding assistance of $15.4 million with the Australian government.
Finance Minister, Professor Biman Prasad says the grant will help assist in the rebuilding and rehabilitation of nine schools and two medical facilities in the Northern Division.
Professor Prasad says the assistance is timely given that students of the nine schools are still studying in tents.
Article continues after advertisement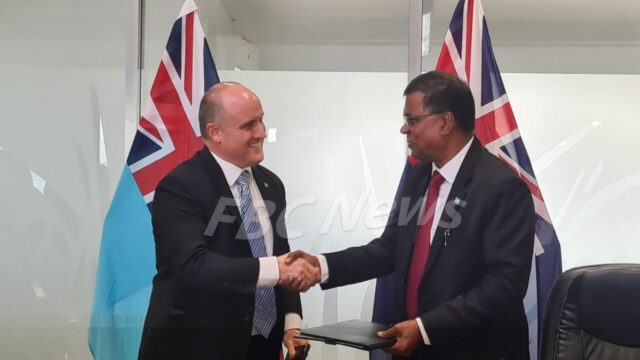 "The additional funding of AUS$10m brings the total commitment under the programme to AUS$28.5million, close to FJ$43m – FJ$44million .This includes the AUS$25.5million for the nine schools and AUS$3million for the two health facilities."
The nine schools include Lekutu Secondary School, Lekutu District School, Nukubulu Primary School, Maramarua District School, Dreketi District School, Bua District School, Dama District School, Wailevu West District School and Ratu Luke Memorial School.
Prasad commended the continuous assistance provided by the Australian government in the education sector, including the COVID19 vaccines, security, defence, and climate change as part of the Vuvale partnership.