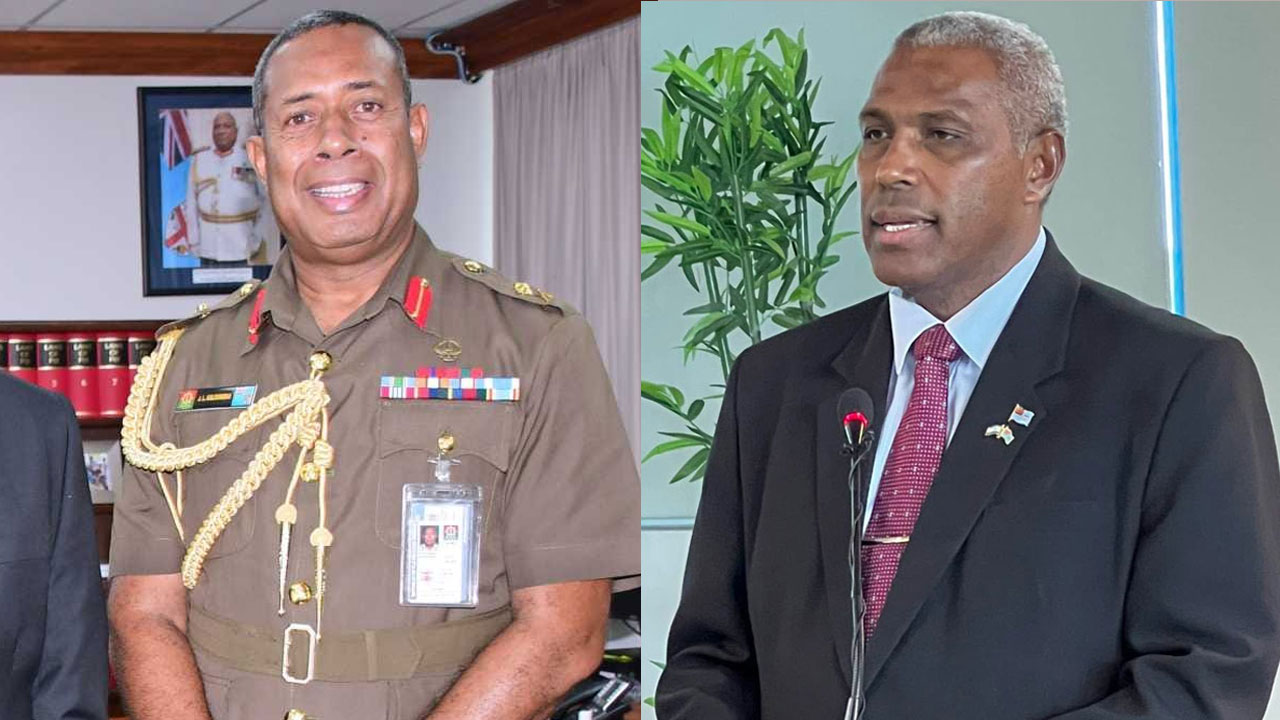 Attorney-General Siromi Turaga during the press conference yesterday.
Attorney-General Siromi Turaga claims that the FijiFirst General-Secretary Aiyaz Sayed-Khaiyum is playing political games and misleading the public with an eye to trying to pressure the Republic of Fiji Military Forces Commander to invoke his powers under Section 131 of the Constitution.
Turaga maintains that the coalition government has not breached any law.
"I confirm my oath, sworn on Christmas Eve that I will continue to uphold the 2013 Constitution and at all times legally advise Government, the Prime Minister and the Cabinet accordingly, the amendment of the Constitution is clear, and I am aware of the requirements for amendments contained in Section 160 of the Constitution."
Article continues after advertisement
Turaga says it has been almost 10 years since the Constitution was promulgated, so it makes sense that a review should take place and the provisions for its amendment be followed to improve it.
He adds that it appears that Sayed-Khaiyum complained about the possible amendment of the Constitution, which is his prerogative as the GS of the Opposition Party, and according to Turaga, the FijiFirst government had breached the Constitution countless times when they were in power.
The AG maintains that the allegations made against the government by the former AG are baseless, as they have also opted to conveniently forget how they fundamentally breached the supreme law of the land.