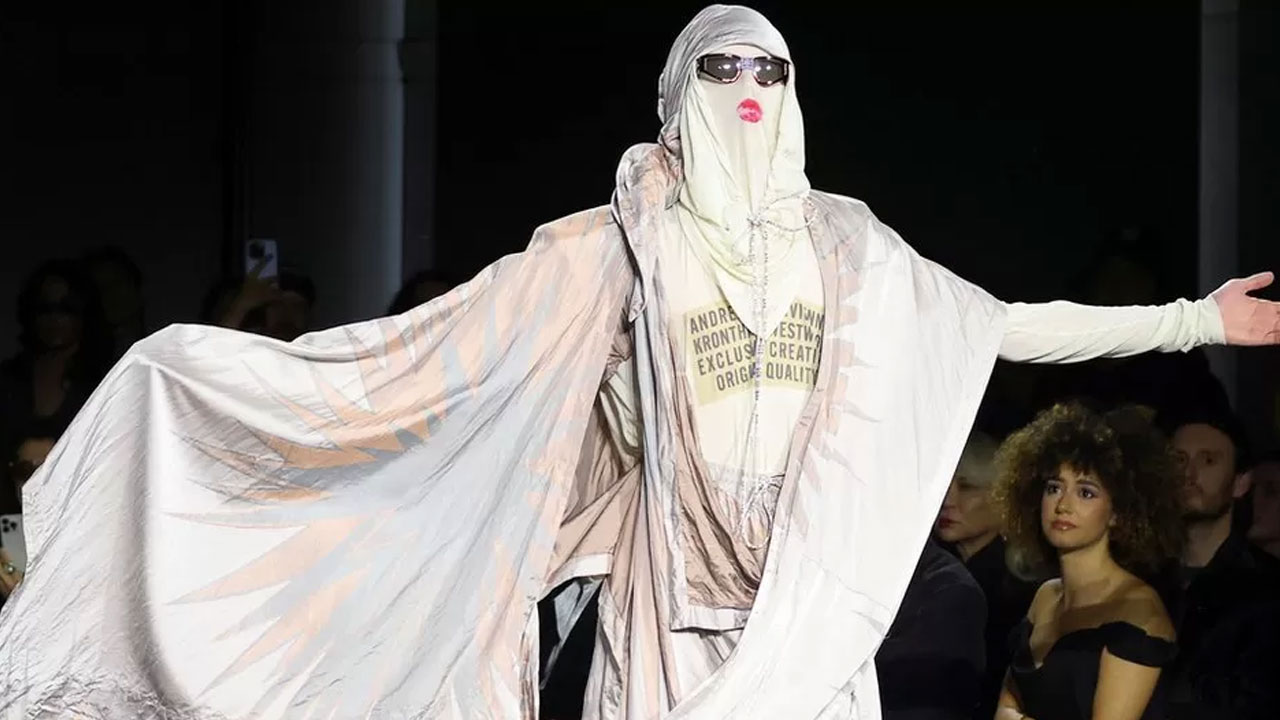 [Source: BBC]
The partner of Dame Vivienne Westwood has unveiled a new collection at Paris Fashion Week that gives a glimpse into the late fashion designer's own wardrobe.
Andreas Kronthaler and iconic British fashion designer Dame Vivienne, who died last year, were a fashion powerhouse designing together under the Westwood brand. The pair married in 1992.
This is Kronthaler's second collection after Dame Vivienne's death.
Article continues after advertisement