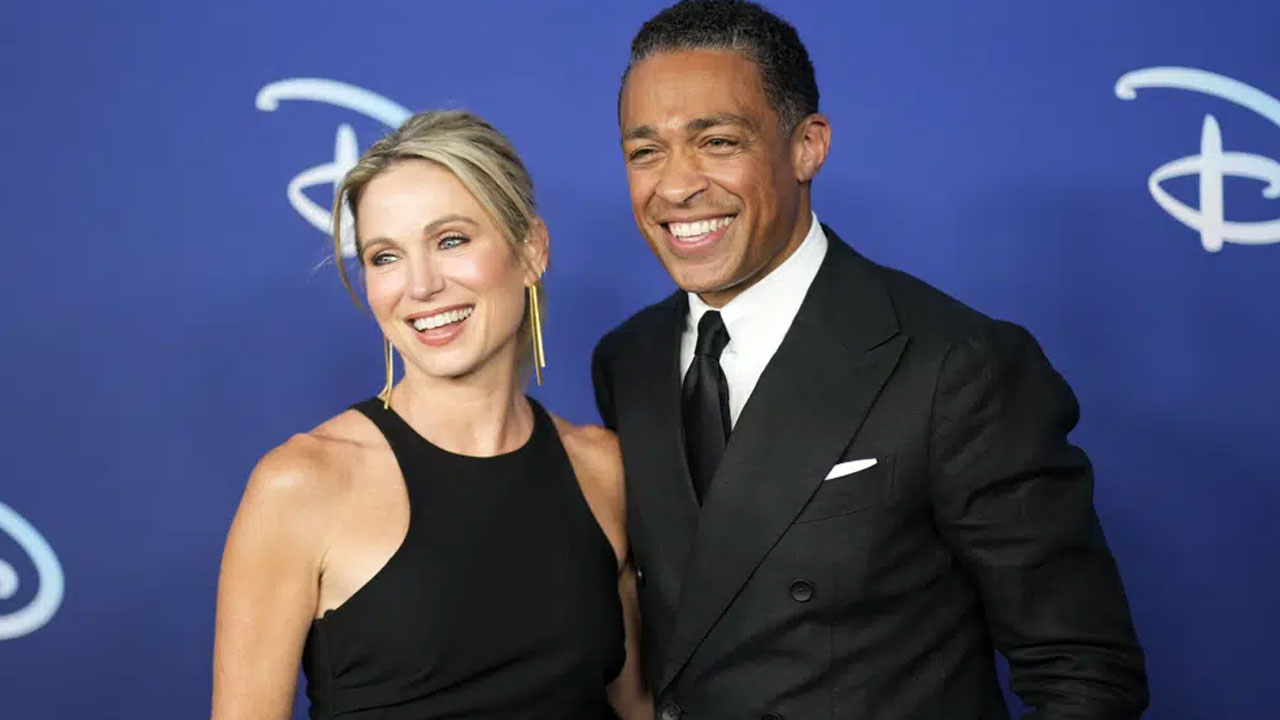 Amy Robach, left, and T. J. Holmes appear the Disney 2022 Upfront presentation on May 17, 2022. [Source: AP Entertainment]
T.J. Holmes and Amy Robach, anchors at the afternoon extension of ABC's "Good Morning America," are leaving the network after their romance was reported in November.
The pair were taken off the air and placed on temporary hiatus after photos surfaced of them holding hands and spending time together. Both were married to other people at the time but had separated.
"After several productive conversations with Amy Robach and T.J. Holmes, about different options, we all agreed it's best for everyone that they move on from ABC News," an ABC News spokesperson said in a statement. "We recognize their talent and commitment over the years and are thankful for their contributions."
Article continues after advertisement
In a memo sent to network staff at the time, network president Kim Godwin announced the anchors would remain off the air pending the results of an internal review. She called the romance a "distraction."