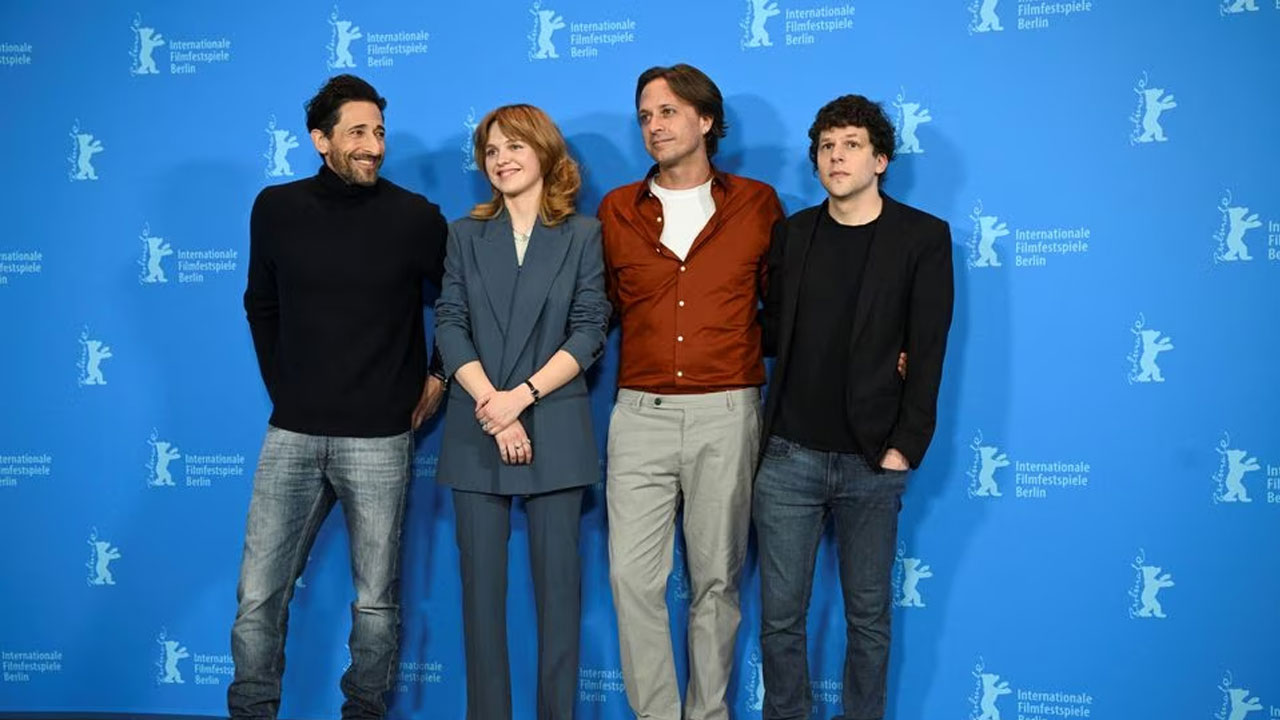 [Source: Reuters]
"Manodrome" depicts a literal cult of masculinity, where women are at best a nuisance and celibacy is a virtue, tapping into a vein of misogyny exemplified by influencers like internet star Andrew Tate, now detained in Romania.
The film, which premieres at the Berlin Film Festival on Saturday, explores the "manosphere" of online toxic masculinity that bubbled up into the mainstream after a series of mass killings by "incels" – the self-described "involuntary celibates" – in the 2010s.
Following Tate's arrest on people-trafficking charges that he denies, more attention has been focused on the sheer number of young boys who relied on videos by him and others like him to shape their ideas about sexuality and manhood.
Article continues after advertisement
Director John Trengove's second feature film follows father-to-be Ralphie, played by a bulked-up Jesse Eisenberg of "The Social Network" fame, who embarks on a path of increasing aggression after being introduced to Adrien Brody's charismatic Dad Dan.
He and his "family" of men live in one large house, sharing bunkbeds and keeping track of the number of days since they had sex. They eventually win Ralphie as a new adherent to their cult and initiate him by branding him with their symbol.
Trengove, a South African, said he wanted to explore the juxtaposition of radical ideology and extreme ideas of masculinity against a softer domestic space as a way to highlight Ralphie's undeveloped emotional capacities and need for a father figure.