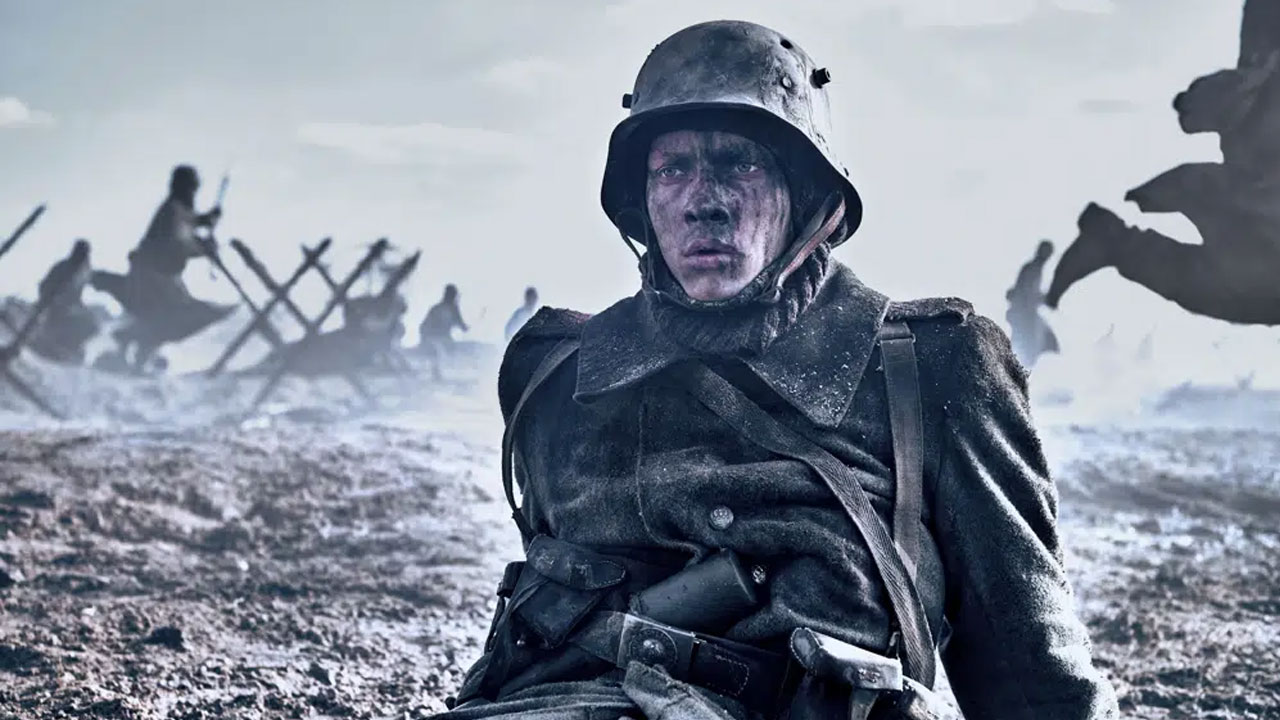 [Source: AP]
Visceral German-language war drama "All Quiet on the Western Front" got a field-leading 14 nominations on Thursday.
This is for the British Academy Film Awards, with genre-bending comedies "The Banshees of Inisherin" and "Everything Everywhere All at Once" each nominated in 10 categories.
"All Quiet," an unflinching adaptation of a classic antiwar novel about life and death in the World War I trenches, was a surprise front-runner, up for awards including best film and best director, for Edward Berger. Its tally of nominations is a joint record for a film not in the English language, equaling the 14 for "Crouching Tiger, Hidden Dragon" in 2001.
Article continues after advertisement
Berger said the film's team was "speechless and overwhelmed" by the raft of nominations.
Felix Kammerer, who plays the film's central character, Paul, said the film's tragic relevance to today had struck a chord with audiences.
"We see a lot of reaction by people who tell us it's so jarring to see … images from Ukraine, and to see the images in this movie. And they are hardly distinguishable," he told The Associated Press.
"What stays the same, like 100 years ago, is the horror and the brutality."
Martin McDonagh's Irish tragicomedy "Banshees" has nominations including best picture, best director and best actor, for Colin Farrell. Nominations for madcap metaverse adventure "Everything Everywhere" include nods for co-directors Daniel Kwan and Daniel Scheinert — known jointly as "the Daniels" — and a best-actress nomination for Michelle Yeoh.
Baz Lurhmann's flamboyant musical biopic "Elvis" is up for nine awards, including best picture.
The BAFTAs are Britain's equivalent of Hollywood's Academy Awards. The winners will be announced Feb. 19 during a ceremony at London's Royal Festival Hall hosted by actor Richard E. Grant.
The nominations help cement "Banshees" and "Everything Everywhere" as awards-season favorites, following momentum-building wins at the Golden Globes and multiple nominations for the Screen Actors Guild Awards,
The BAFTA best-picture nominees are "All Quiet on the Western Front," "The Banshees of Inisherin," "Elvis," "Everything Everywhere All at Once" and Todd Field's symphonic psychodrama "Tár."
The 10 nominees for outstanding British film, a separate category, include Charlotte Wells' 1990s family drama "Aftersun," Sam Mendes' semi-autobiographical "Empire of Light" and Sophie Hyde's smart sex comedy "Good Luck to You, Leo Grande."