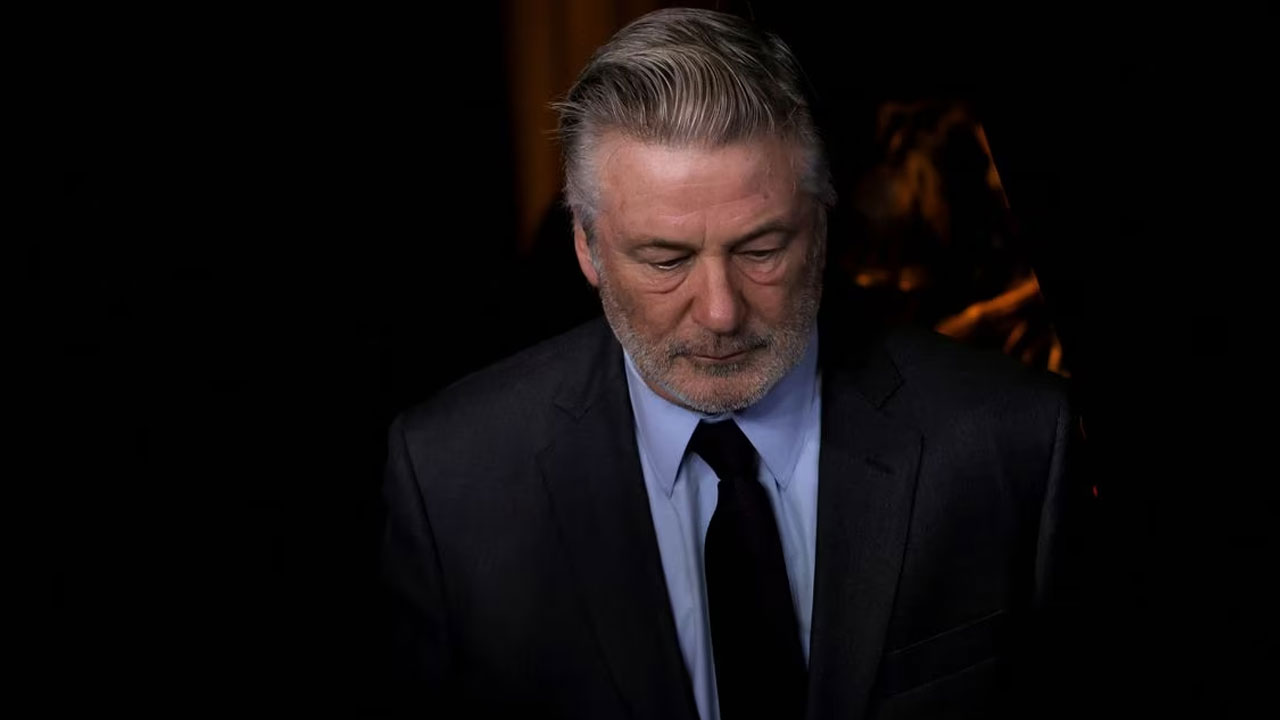 Alec Baldwin attends the 2022 Robert F. Kennedy Human Rights Ripple of Hope Award Gala in New York City, U.S., December 6, 2022. [Source: Reuters]
Prosecutors have downgraded the involuntary manslaughter charges against Alec Baldwin, reducing the possible prison time the Hollywood star may face for the 2021 fatal shooting on the set of the movie "Rust," charging documents showed.
New Mexico First Judicial District Attorney Mary Carmack-Altwies had charged Baldwin and the movie's set armourer, Hannah Gutierrez-Reed, with two counts of involuntary manslaughter last month for the death of cinematographer Halyna Hutchins, with the most serious charge carrying a potential prison sentence of five years.
Carmack-Altwies filed altered charges for Baldwin and Gutierrez-Reed on Friday, removing the firearm enhancement and reducing their possible prison sentence from a minimum of five years to a maximum of 18 months.
Article continues after advertisement
A lawyer for Baldwin did not immediately respond to a request for comment.
Lawyers for Baldwin and Gutierrez-Reed had argued earlier this month that prosecutors were unjustly charging their clients under a version of the firearm enhancement law that had not been passed until May 2022, months after the incident.
When the incident occurred, New Mexico law stated that firearm enhancement should be applied when a firearm was "brandished" in the commission of a noncapital felony, meaning the suspect had the intention to harm.
In 2022, the criteria for applying the firearm enhancement -with the 5-year minimum prison sentence – was expanded to include when a weapon was simply "discharged" in the commission of a noncapital felony.
Baldwin's case is remarkable in that there is little or no precedent for a Hollywood actor to face criminal charges for an on-set shooting.
The "30 Rock" actor has denied responsibility for the shooting, which also injured the movie's director Joel Souza. He has said he cocked the revolver but never pulled the trigger and it was the job of Gutierrez-Reed and other weapons professionals to ensure it was unloaded.
Videos from inside the church prior to the shooting show Baldwin with his finger on the trigger, the prosecution's special investigator, Robert Shilling, said in a statement of probable cause.
An FBI forensic test of the revolver found it "functioned normally" and would not fire without the trigger being pulled.
Gutierrez-Reed testified to New Mexico's worker safety agency (OSHA) on Dec. 7 that the shooting might have been prevented had she had more time to train Baldwin. She said he had "poor form" when using the revolver.
Charging documents held Gutierrez-Reed responsible for "allowing live ammunition on the set," but did not accuse her of physically introducing them into the production.
Baldwin and Gutierrez-Reed are both expected to make an initial court appearance in Santa Fe, New Mexico, on Feb. 24.