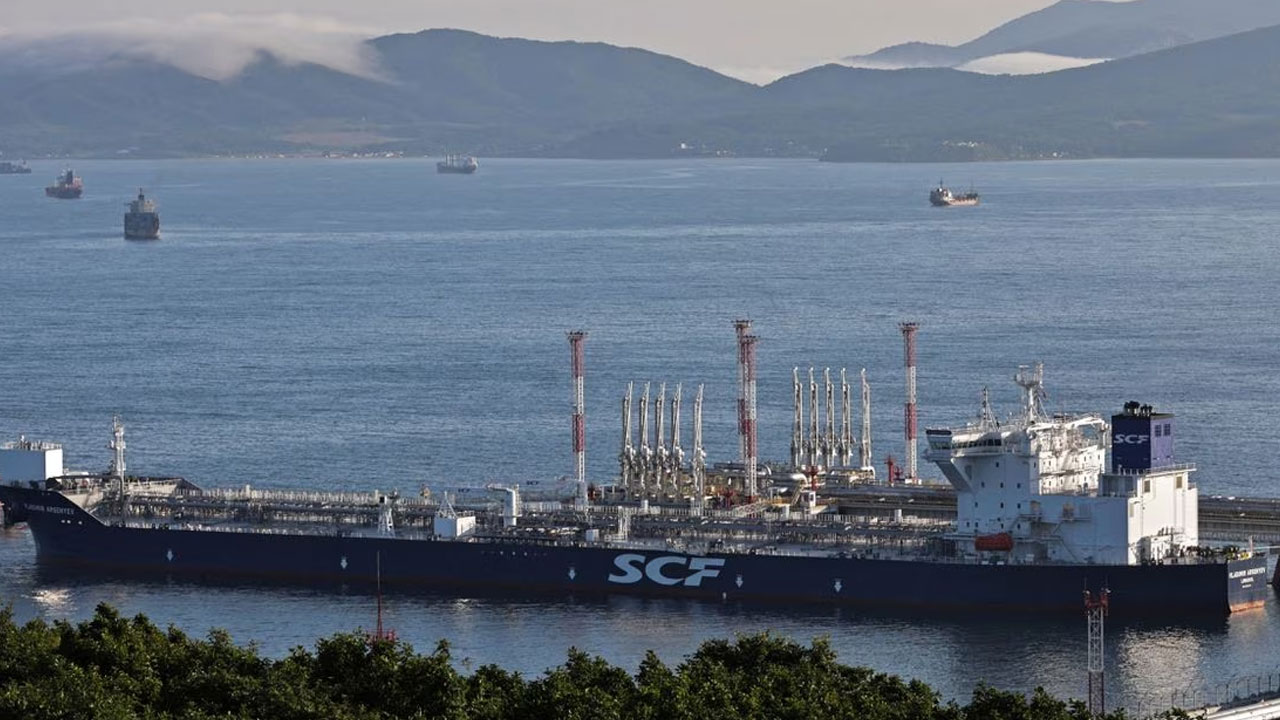 [Source: Reuters]
Russia will cut oil production by 500,000 barrels per day, or around 5% of output , in March, Deputy Prime Minister Alexander Novak said on Friday, after the West imposed price caps on Russian oil and oil products.
The price of Brent crude rose on the news of the output cut from Russia, the world's second-largest oil exporter after Saudi Arabia, increasing by more than 2.5% on the day to $86.6 per barrel.
The Kremlin said on Friday that Russia had held talks with some members of the OPEC+ producers group regarding its decision to cut output.
Article continues after advertisement
Novak said later that Russia had not held any formal consultations as the cuts were voluntary.
Two OPEC+ delegates told Reuters that OPEC+ plans no action after Russia announced oil output cuts.
As Russia navigates the maze of restrictions which the West has imposed in an attempt to choke off its revenue from oil, the production cut indicates that the price cap on Russian oil products has had some impact.
The G7, the European Union and Australia agreed to ban the use of Western-supplied maritime insurance, finance and brokering for seaborne Russian oil priced above $60 per barrel from Dec. 5 as part of Western sanctions on Moscow over the conflict in Ukraine.
The EU also imposed a ban on purchases of Russian oil products and set price caps from Feb. 5. In turn, Russia has banned deals involving any application of the price cap mechanisms.
The last big fall in Russian oil output was in April when it collapsed by nearly 9% following the introduction of Western sanctions over Ukraine. Since then, Russia has managed to set up logistic chains for its oil sales, mostly in Asia.
Russia's decision to cut oil production was announced only nine days after an OPEC+ panel, in which Russia is a member, endorsed the oil producer group's current output policy, leaving production cuts agreed last year in place.
"Russia believes that the 'price cap' mechanism in the sale of Russian oil and oil products is an interference in market relations and a continuation of the destructive energy policy of the countries of the collective West," Novak said.
His spokesperson said later that the cuts will relate to crude oil only, without gas condensate, a type of light oil.
Russia's oil output last year defied numerous predictions of a decline, rising by 2% to 535 million tonnes (10.7 million barrels per day) thanks to a jump in sales to Asia, especially, to India and China.
However, following a raft of new sanctions from the West, Russia is facing more challenges in selling oil, a key source of revenue for the state budget, which posted a $25 billion deficit in January.
Lower export volumes shrank Russia's current account surplus by 58.2% to $8 billion in January, squeezing Russia's capital buffers at a time when Moscow is ramping up budget spending.