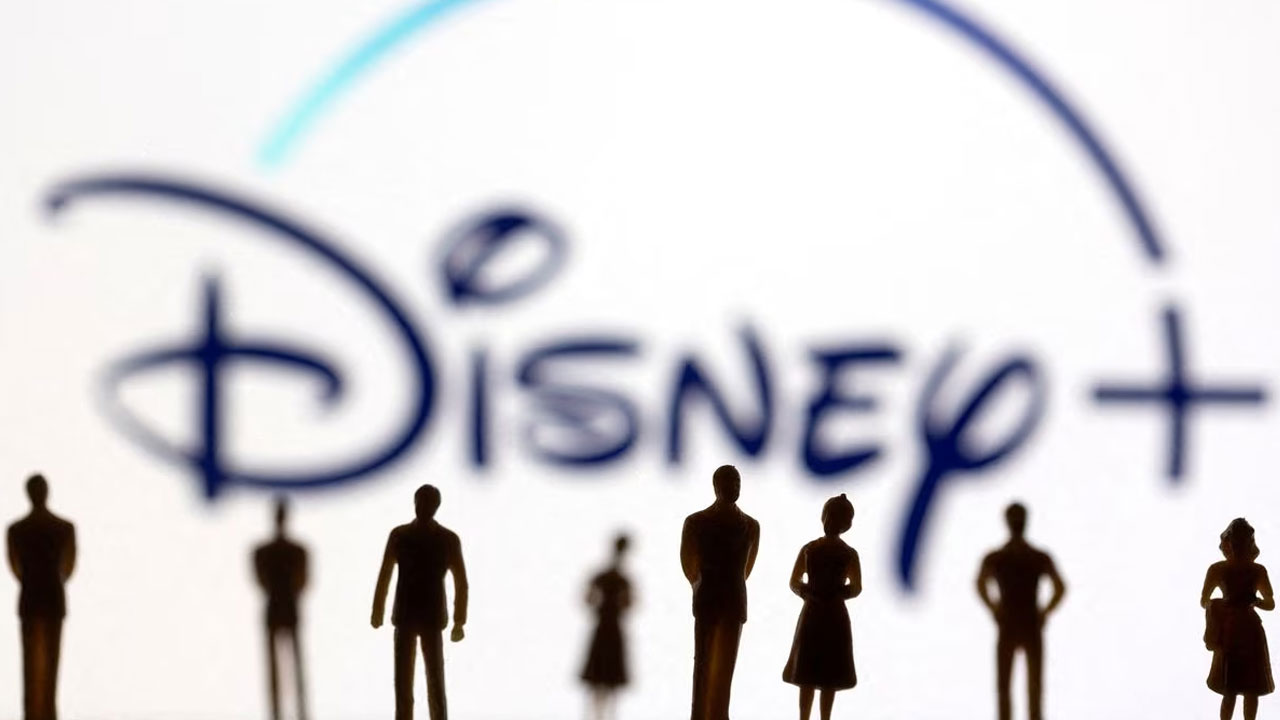 Toy figures of people are seen in front of the displayed Disney + logo, in this illustration taken January 20, 2022. [Source: Reuter]
Walt Disney Co (DIS.N) on Wednesday announced a sweeping restructuring under recently reinstated CEO Bob Iger, cutting 7,000 jobs as part of an effort to save $5.5 billion in costs and make its streaming business profitable.
The layoffs represent an estimated 3.6% of Disney's global workforce.
Shares of Disney rose 4.7% to $117.22 in after-hours trading.
Article continues after advertisement
The steps, including a promise to reinstate a dividend for shareholders, addressed some of the criticism from activist investor Nelson Peltz that the Mouse House was overspending on streaming.
Under a plan to cut costs and return power to creative executives, the company will restructure into three segments: an entertainment unit that encompasses film, television and streaming; a sports-focused ESPN unit; and Disney parks, experiences and products.
Iger said streaming remained Disney's top priority.
Iger also said he would ask the company's board to restore the shareholder dividend by year-end. Chief Financial Officer Christine McCarthy said the initial dividend would likely be a "small fraction" of the pre-COVID level with a plan to increase it over time.
Peltz, who is seeking a seat on the Disney board, had advocated for a restoration of the dividend by fiscal 2025.
Iger said the company was not in discussions to spin off ESPN, which will continue to be led by Jimmy Pitaro.
TV executive Dana Walden and film chief Alan Bergman will lead the entertainment division.