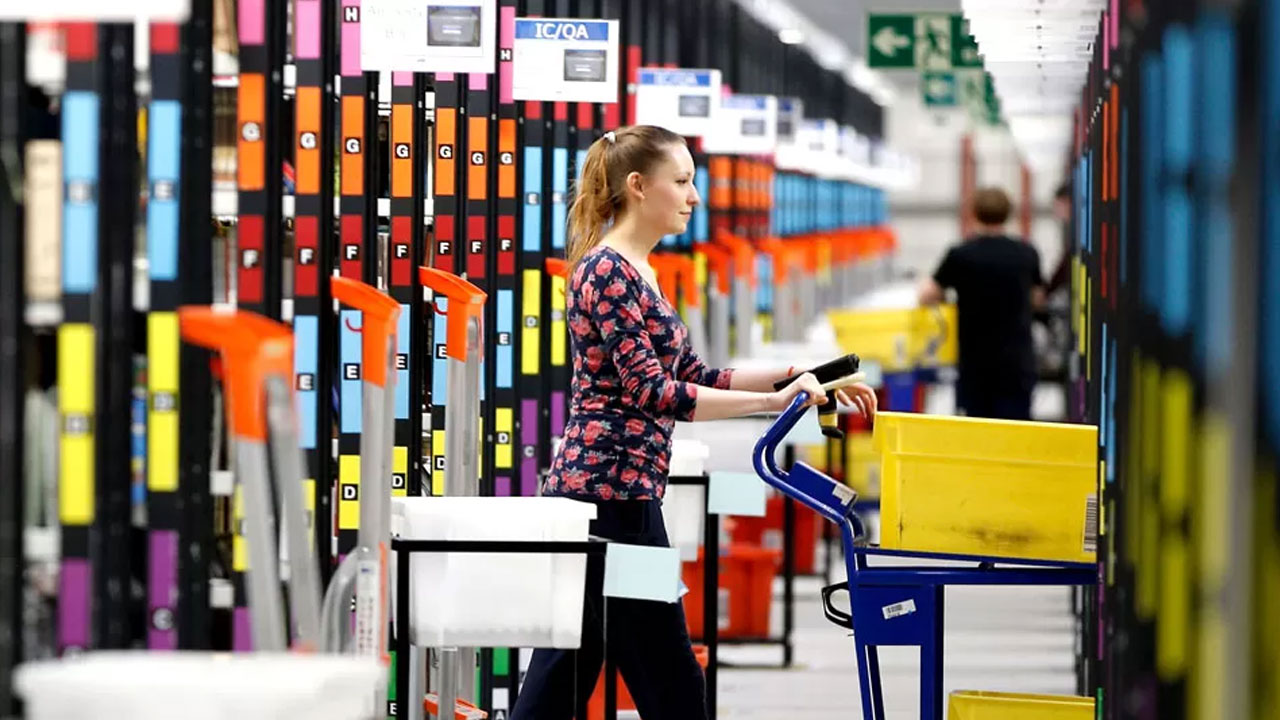 [Source: BBC Business]
Online retail giant Amazon has said it plans to shut three warehouses in the UK, putting 1,200 jobs at risk.
However, the company also said it planned to open two new centres creating 2,500 jobs over the next three years.
The three warehouses being closed are in Hemel Hempstead, Doncaster and Gourock, in the west of Scotland.
Article continues after advertisement
The firm said staff at the sites being closed would be offered the chance to move to other Amazon locations.
Last week, Amazon said it planned to cut more than 18,000 jobs globally, the largest number in the firm's history, in an attempt to reduce costs.
An Amazon spokesperson told the BBC that the decision to close the UK warehouses was made after a review of operations in the country and was "completely unrelated" to the wider cuts, which primarily affect office staff.
The firm said the new warehouses would be "state of the art" robotic facilities located in Peddimore, West Midlands, and Stockton-on-Tees, County Durham.
"We're always evaluating our network to make sure it fits our business needs and to improve the experience for our employees and customers," the company said.
Amazon also plans to close seven delivery stations in England, which employ dozens of workers and open two new ones in Havant and Aylesford.
These will replace existing stations in Portsmouth and Aylesford.
Stations, which prepare orders for delivery, will also close in Birmingham, Hemel Hempstead, Huntingdon, Horley, and Newcastle.
The online giant, which launched in the UK in 1998, expanded rapidly during the pandemic.
It currently employs about 70,000 people in the UK, including 400 workers at the Doncaster centre, 500 at Hemel Hempstead and 300 at Gourock.
The firm operates two other warehouses in Doncaster as well as one in Dunstable, about 20 minutes drive from Hemel Hempstead, which Amazon said may be able to absorb staff affected by the closures.