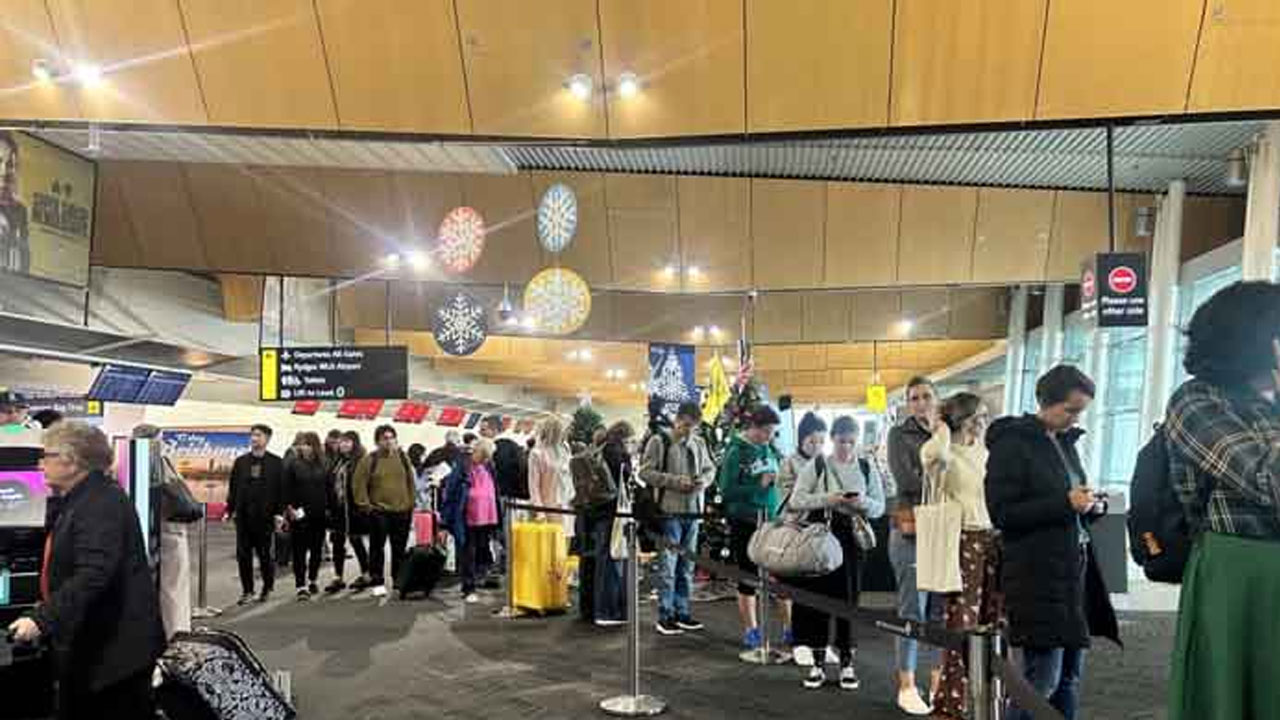 [Source: 1News]
Hundreds of people are queuing at Wellington Airport to rebook their flights after mass cancellations.
Air New Zealand has confirmed that more than 50 flights in and out of the city have been cancelled due to low-lying cloud.
Drizzle and foggy conditions have reduced visibility to 2km.
Article continues after advertisement
MetService said the cloud at the airport was expected to remain for the next few hours but could improve slightly later on Tuesday evening.
A spokesperson for Wellington Airport said larger jets had been unable to land for the past few hours, causing a slowdown in aircraft activity.
It is the third day in a row that passengers have faced disruption at Wellington Airport.
Air New Zealand chief integrity and safety officer Captain David Morgan said customers were being rebooked on the next available flights.
Due to limited availability, some people may not be able to travel for a day or two, he said.
Customers who no longer wish to travel or cannot find an alternative can get Air New Zealand credit for their cancelled airfare.
MetService said visibility may reach up to 10km later on Tuesday evening but there would be periods where low cloud would return.