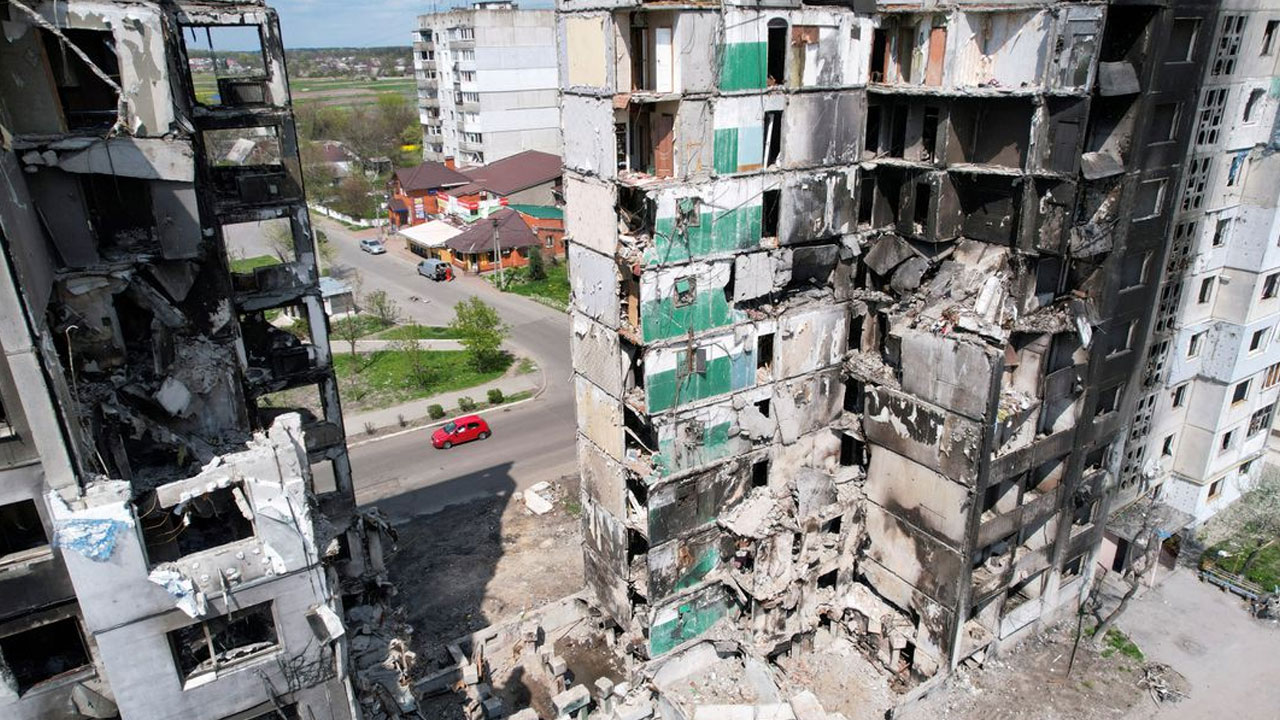 Ukraine insisted the West must speed up its supply of weapons, with the city of Dnipro reeling from a Russian missile strike that killed at least 40 people in an apartment block and Ukrainian troops under increased pressure on the eastern front.
Ukraine's army General Staff said on Monday that Russian artillery pounded about 25 towns and villages around Bakhmut and Avdiika, the two focal points of Russian attempts to advance in the strategic eastern industrial Donbas region.
It said Russia also kept up shelling of more than 30 settlements in the northeast Kharkiv and Sumy areas near the Russian border. In the south, Russian mortar and artillery fire hit several towns, including the regional capital, Kherson, which Russian forces abandoned in November.
Article continues after advertisement
Reuters was not able to verify battlefield reports.
"Very heavy fighting is continuing in the two key sectors of… Bakhmut and Avdiivka," Ukrainian military analyst Oleh Zhdanov said on YouTube. "The enemy is attacking constantly and around the clock. And we are trying to maintain our positions. Russian troops are active at night – we are in great need of night vision equipment."
Ukrainian President Volodymyr Zelenskiy said in his Monday night video address that the attack on Dnipro and Russia's attempts to gain the initiative in the war underscored the need for the West "to speed up decision-making" in supplying weapons.
Western countries have produced a steady supply of weapons to Ukraine since Russian forces invaded last Feb. 24 but Zelenskiy and his government are insisting they need tanks.
Britain confirmed on Monday it was going to send 14 Challenger 2 tanks and other hardware, including hundreds more armoured vehicles and advanced air defence missiles.
Germany is under pressure to send Leopard 2 tanks to Ukraine, but its government says such tanks should be supplied only if there is agreement among Kyiv's main allies, particularly the United States.
Oleskiy Danylov, Secretary of Ukraine's Security Council, also mentioned on Monday night the need for an acceleration in weapons supplies because the government expected Russia "to attempt to make a so-called final push."
Danylov told Ukrainian television that could take place on the invasion's anniversary or in March.
"We must prepare for such events every day. And we are preparing … The first and last question is always about weapons, aid to help us defeat this aggressor that invaded our country," Danylov said.
U.S. Defense Secretary Lloyd Austin was to host allies at an air base in Germany on Friday to discuss further aid for Ukraine.