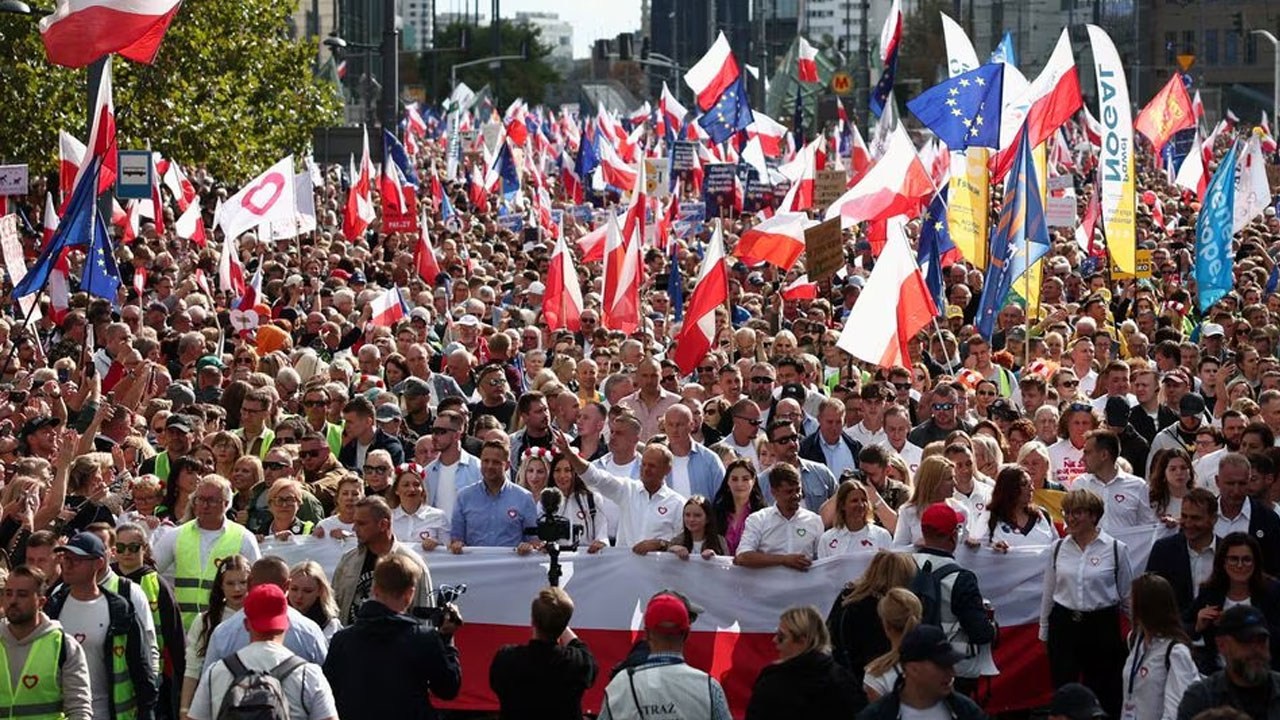 [Source: Reuters]
Hundreds of thousands of people held an opposition rally in Warsaw, two weeks ahead of an election that the liberal Civic Platform (PO) says may decide Poland's future in the European Union and its democratic standing.
Opinion polls suggest the nationalist Law and Justice (PiS) government could win the vote but may struggle to form a majority amid discontent among some over rising living costs and concern over an erosion of democratic checks and balances.
Warsaw city authorities said about a million people attended in the capital's biggest rally on record. Public broadcaster TVP, which independent media observers say has become a government mouthpiece under PiS rule, quoted police saying about 100,000 people had joined.
Article continues after advertisement
Online news channel onet.pl said that according to its calculations some 600,000-800,000 people attended the rally.
Some carried banners saying "PiSexit" or "The cat can stay", referring to the pet animal of PiS leader Jaroslaw Kaczynski.
"Big change is coming. This is a sign of Poland's rebirth," PO leader Donald Tusk told crowds gathered in a central Warsaw square, many people waving Polish and EU flags.
Tusk, a former European Council president, has said PiS could aim to take Poland out of the EU, something the party denies, and has framed the election as crucial for minority and women's rights.