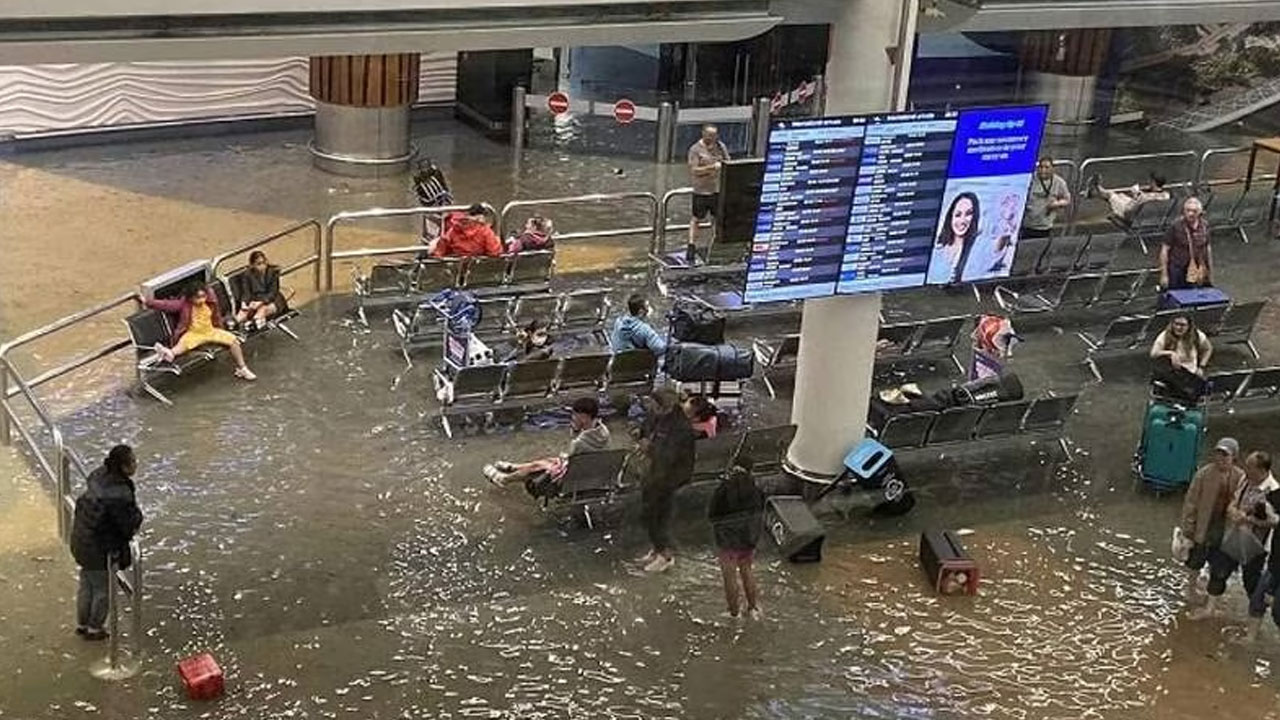 The Auckland Airport [Source: 1News]
Auckland Airport will remain shut until at least midday Saturday due to flood damage sustained overnight and its effect on terminal infrastructure.
Photos from the airport last night showed the terminal full of water after Auckland was pummelled with torrential rain, causing chaos around the city and seeing a state of emergency declared.
Over 2000 travellers were stuck at the airport until the early hours of the morning, with flood waters having cut off roads in and around the airport area.
Article continues after advertisement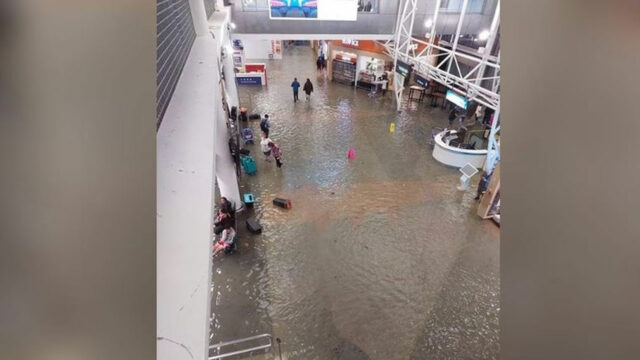 The Auckland Airport [Source: 1News]
In a statement, Auckland Airport said flooding inside the international terminal check in area had cleared, and travellers were able to begin making their way home safely at around 3.30am.
"A number of passengers are still waiting airside at the international terminal, with Auckland Airport working with borders agencies to support them through formal border processing formalities, prior to them being able to depart from the terminal."
Umm pic.twitter.com/lR9aQZDPGO

— David Cormack (@David_Cormack) January 27, 2023
The airport said there would be no flights arriving or departing until at least noon as checks for flood damage were completed.
"Due to the damage overnight and the need to check key infrastructure, no domestic or international flights will be arriving or departing from Auckland Airport before noon Saturday, 28 January. This will continue to be reviewed as the weather event continues."
In a statement, Christchurch Airport is warning travellers that its terminals are "very busy".
It says the airport has received a "significant" number of diverted flights from Auckland over night.
The airport said airlines are working with passengers to accommodate their needs.
"Everyone is doing their best to manage the influx of passengers and we thank people for their patience and understanding in these extraordinary circumstances."
International air travel to New Zealand remains severely disrupted due to flooding inside the terminal, and an earlier runway incident, at Auckland Airport.
Flights have diverted to Wellington or Christchurch or returned to their destinations.
All arriving flights from Auckland Airport remain diverted or cancelled due to flooding inside the international terminal.