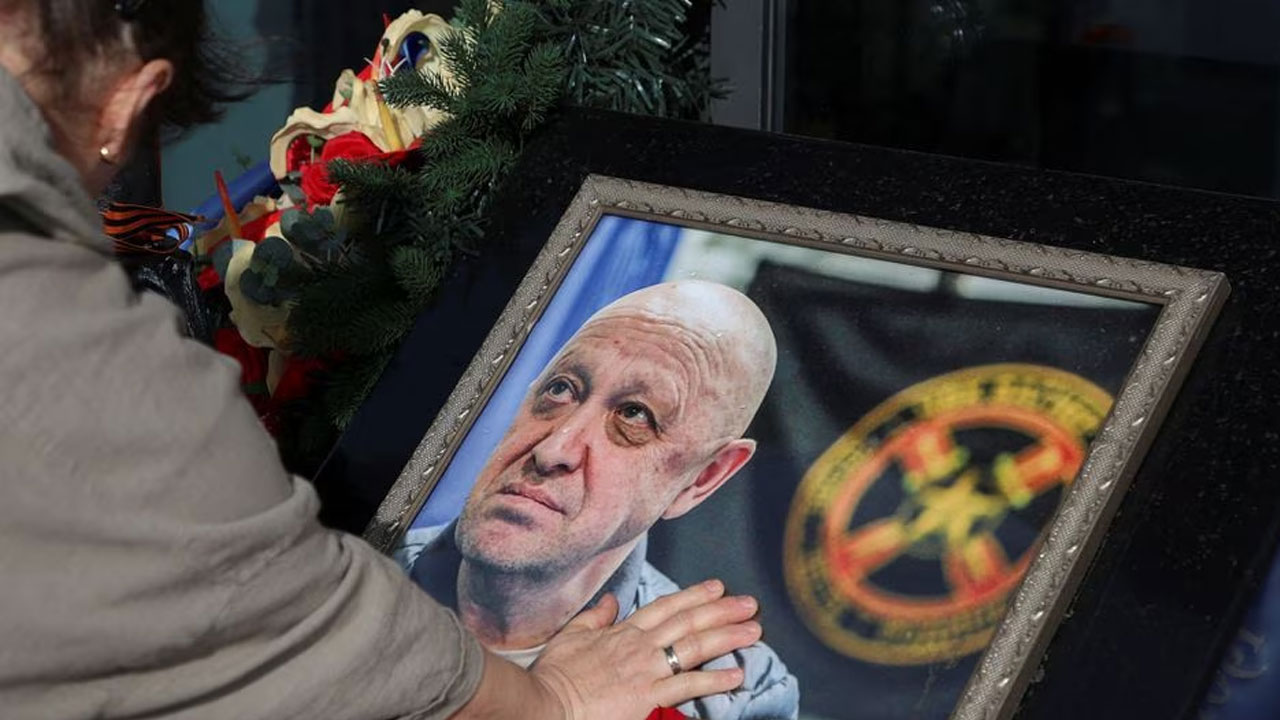 [Source: Reuters]
At memorials to Yevgeny Prigozhin, who was killed in an unexplained plane crash exactly 40 days ago, dozens of mourners hailed the mutinous mercenary chief as a patriotic hero of Russia who had spoken truth to power.
The private Embraer jet on which Prigozhin was travelling to St Petersburg crashed north of Moscow killing all 10 people on board on Aug. 23, including two other top Wagner figures, Prigozhin's four bodyguards and a crew of three.
It is still unclear what caused the plane to crash two months to the day since Prigozhin's failed mutiny. The Kremlin said on Aug. 30 that investigators were considering the possibility that the plane was downed on purpose.
Article continues after advertisement
At his grave in the former imperial capital of St Petersburg, his mother, Violetta, and his son, Pavel, laid flowers. Supporters waved the black flags of Wagner which sport a skull and the motto "Blood, Honour, Motherland, Courage".
In eastern Orthodoxy, it is believed that the soul makes its final journey to either heaven or hell on the 40th day after death.
At memorials in Moscow and other Russian cities dozens of Wagner fighters and ordinary Russians paid their respects, though there was no mass outpouring of grief. Russian state television was silent.
"He can be criticized for certain events, but he was a patriot who defended the motherland's interests on different continents," Wagner's recruitment arm said in a statement on Telegram.
"He was charismatic and importantly he was close to the fighters and to the people. And that's why he became popular both in Russia and abroad," it said.
Prigozhin's mutiny posed the biggest challenge to President Vladimir Putin's rule since the former KGB spy rose to power in 1999. Western diplomats say it exposed the strains on Russia of the war in Ukraine.