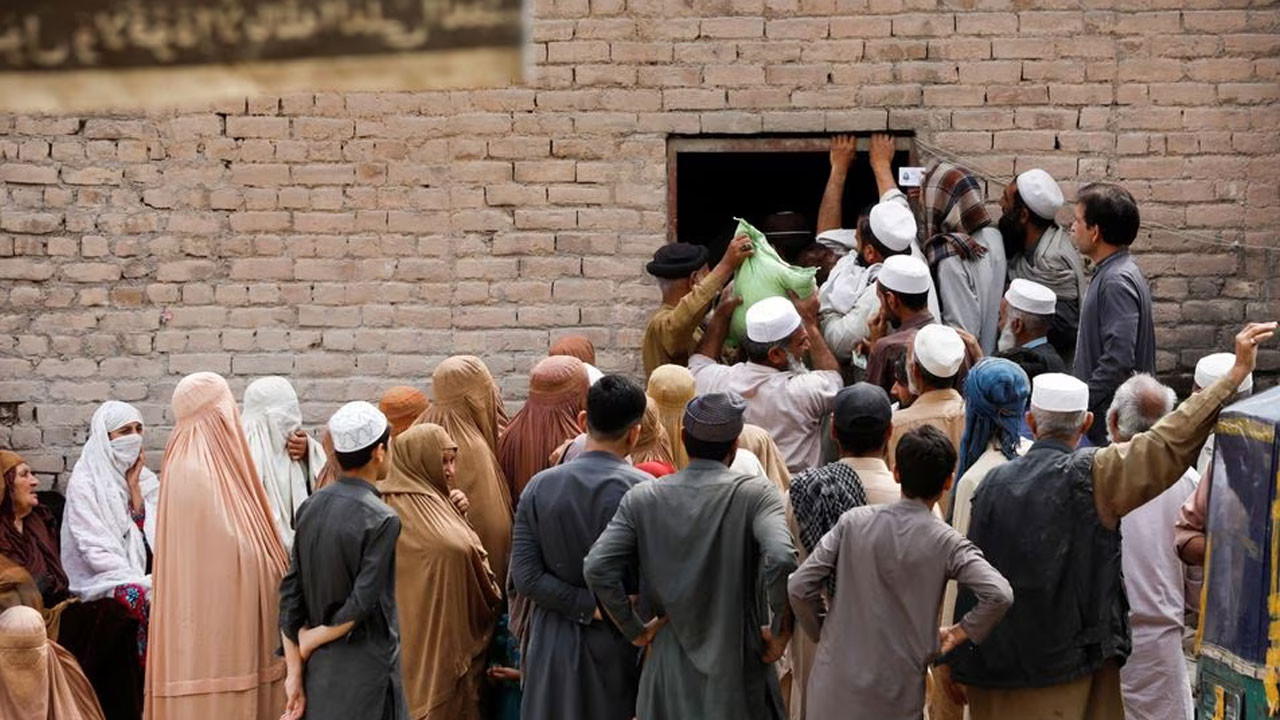 [Source: Reuters]
At least five people have been killed in recent weeks and more injured in Pakistan in stampedes at sites distributing free flour under a government-backed scheme to help families struggling with soaring costs of basic staples.
Thousands of people gathered at the centers set up across the country as part of the government's efforts to ease the impact of inflation, which running above 30%, a 50-year high.
Costs of basic goods have surged even more, with flour prices rising over 45% in the past year.
Article continues after advertisement
The Pakistani government has launched the flour distribution programme to reach millions of families in need during the holy Islamic month of Ramadan that began last week.
Four people, including two women, have died at distribution sites in eastern Punjab, the provincial Information Minister Amir Mir told Reuters, adding two of the dead also had underlying health conditions.
"Several (more) were injured because of the rush at some spots .. Chief Minister Mohsin Naqvi has ordered an inquiry about these incidents," Mir said.
Another person was killed in a stampede at a distribution centre last week in northern Khyber Pakhtunkhwa province according to records shared by the provincial food authority.
Thousands of bags of flour had also been looted from trucks and distribution points, according to the records.
"There were some unfortunate incidents of stampedes and looting," Khan Ghalib, an official at the provincial food department said. "Women suffered due to heavy rush and stampede of men in the distribution centers."
The province's food minister Fazal Elahi told Reuters it planned to spend 19.77 billion Pakistani rupees ($69.74 million) to get flour to over 5.7 million families.
The deadly rushes underscore the desperation in the face of soaring costs, exacerbated by the falling currency and the removal of subsidies agreed with the International Monetary Fund to unlock the latest tranche of its financial support package.
($1 = 283.5000 Pakistani rupees)