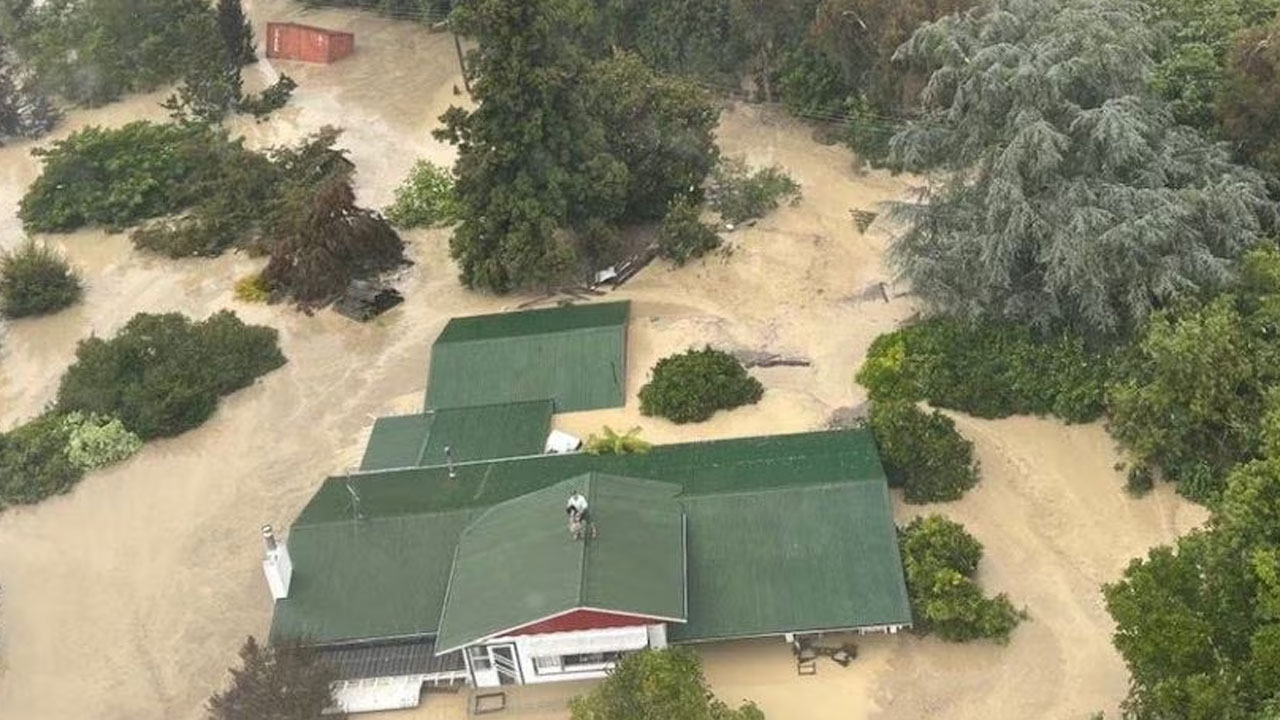 An NH90 helicopter and crew recover people from the rooftops of their homes in Esk Valley, Napier in this handout photo released on February 14, 2023. [Source: Reuters]
The death toll from Cyclone Gabrielle rose to seven, and New Zealanders were told the number was likely to rise because emergency services have not yet made contact with hundreds of communities.
"We do need to brace ourselves for the fact that there are likely be more fatalities from this across the country. And the true extent of that, we won't know for awhile," New Zealand Prime Minister Chris Hipkins said.
The cyclone, which hit New Zealand on the uppermost region of the North Island on Sunday before making its way down the country's east coast, cut off entire towns, washed away farms, bridges and livestock and inundated homes, stranding people on rooftops.
Article continues after advertisement
On Thursday, more than 3000 people were registered with the police as not yet having had contact with friends or family since the cyclone hit. Police said they believe the majority of those on the list do not have communication networks available.
Two temporary morgues have been set up in the Hawke's Bay region, one of the worst hit areas which is largely rural but includes the towns of Napier, Hastings and Wairoa.
Communication and access to a number of areas remain difficult and surveillance flights are being undertaken to survey the damage and identify those who may be isolated.
Convoys of trucks carrying essential items such as food, water, medicine and fuel are making their way into remote areas and the defence force is using ships to transport needed items into areas of the east coast.
In Hawke's Bay helicopters and boats were still going out to check on people in isolated communities while search and rescue teams were continuing to operate.
The weather has started to improve, with sunshine now forecast for much of the North Island on Friday.