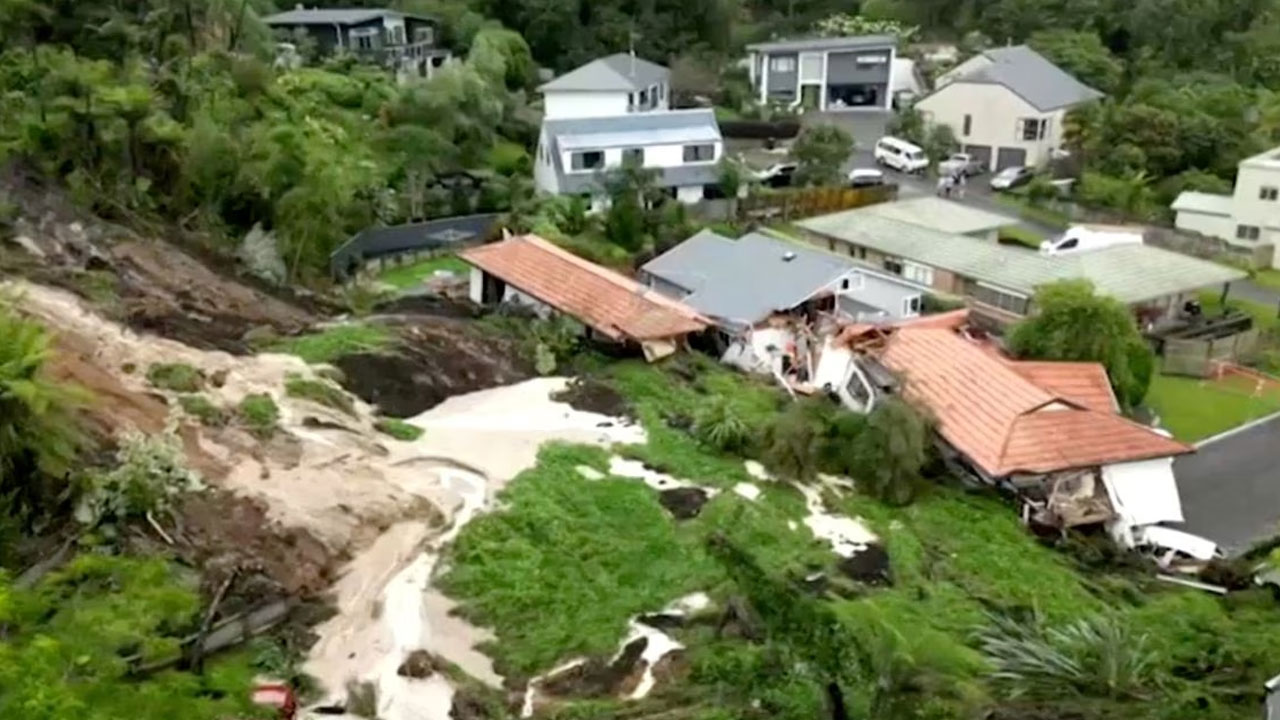 [Source: Reuters]
New Zealand's death toll from Cyclone Gabrielle rose to nine on Saturday as clean-up continued on the nation's battered North Island and authorities worked to find missing people.
The cyclone hit New Zealand on Sunday on the uppermost region of the North Island, before tracking down the east coast, causing widespread devastation.
On Saturday, police said they were investigating a death in the hard-hit Hawke's Bay region, on the North Island's east coast, of a person "believed to have died in circumstances related to Cyclone Gabrielle", taking the death toll to nine.
Article continues after advertisement
Clean up from the cyclone, which cut off towns, washed away farms, bridges and livestock and inundated homes, stranding people on rooftops, continued along with efforts to locate thousands still missing.
Prime Minister Chris Hipkins on Friday called Gabrielle the biggest natural disaster to hit New Zealand this century, and warned that the death toll was likely to rise as crews made contact with hundreds of cut-off communities.
Almost 5,000 people as of Friday night were registered with police as being out of touch with friends or family since the cyclone hit, authorities said on Saturday, while 885 people had registered as safe.
There were grave fears for a small number, around 10, of those still missing.
Police believe many do not have access to communication networks as around 62,000 properties remain without power.
Nearly 2,000 people remained in evacuation centres in Hawke's Bay, while potentially up to 1,000 people in the region remained beyond the reach of emergency services, the New Zealand Herald reported.
North of Hawke's Bay, at Tairāwhiti Gisborne, the area's Civil Defence group controller Ben Green said there was "still a long way to go before everyone has been located, had their needs met and everyone's connected once again".
Two temporary morgues have been set up in the Hawke's Bay region, which is largely rural but includes the towns of Napier, Hastings and Wairoa.
The disaster comes after New Zealand's largest city Auckland was last month hit by record rainfall that sparked floods, killing four people.