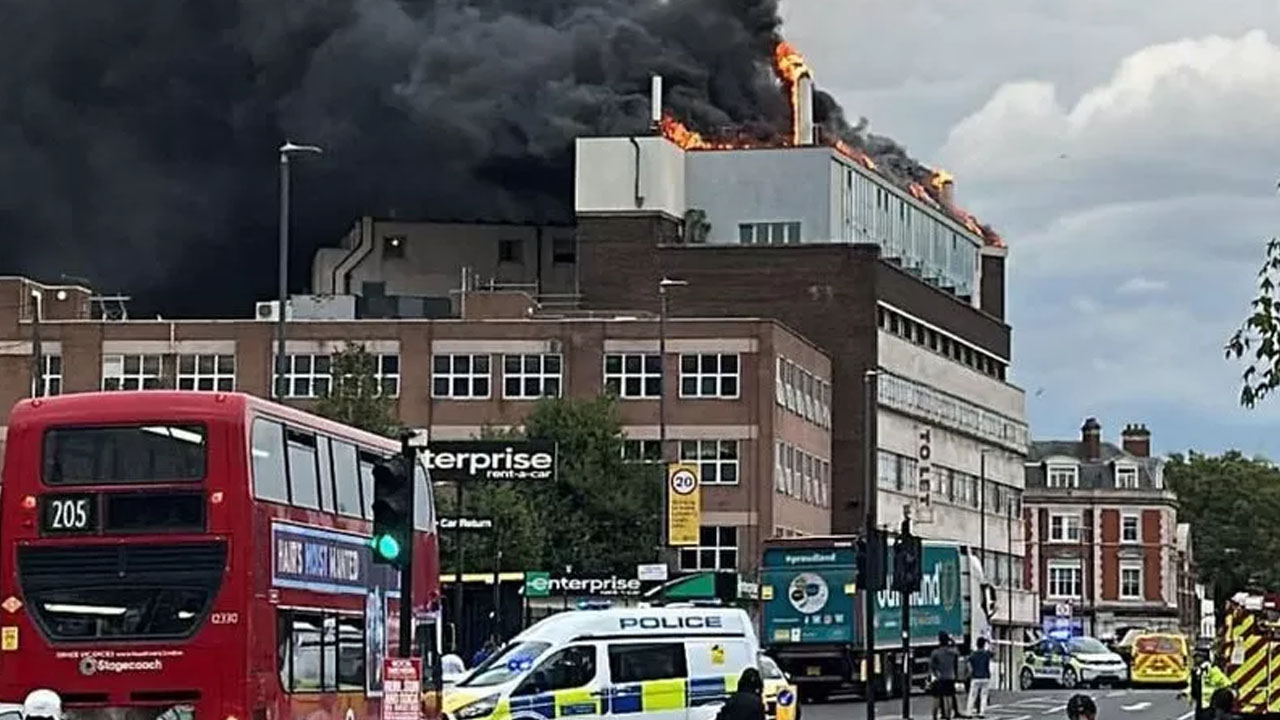 [Source: BBC]
Several homes have been "severely damaged" in a blaze at a building in east London, firefighters have said.
Flames took hold at the property, consisting of flats and a business centre, on Fairfield Road, Bow, at 18:04 BST on Friday.
Crews spent nearly three hours tackling the fire which destroyed flats on the fifth and sixth floors.
Article continues after advertisement
London Fire Brigade (LFB) said 15 people were removed from the building but nobody was reported injured.
One resident told the PA Media news agency the fire alarm did not sound during the fire. This claim has yet to be confirmed.
The resident, who gave his name as Drew, said: "The flats at the top are two floors, I saw people through the windows as the fire was going on.
"The fire alarm wasn't going off, they had absolutely no idea.
"The first thing I did was call the fire service, then I ran downstairs to make sure that the building was evacuated and told the fire warden the flats hadn't been evacuated.
"It was quite clear the fire was coming from the roof, it wasn't coming from the flats.
"I ran back upstairs and grabbed my bag then ran down my corridor and banged on the doors shouting 'fire'."
At the height of the fire, 123 calls were made to the brigade's 999 control centre alerting them to the blaze.
Fifteen fire engines and 100 firefighters were despatched to the scene.
Thick black smoke could be seen billowing into the air as crews arrived on the scene.
Affected residents were told they might not be allowed back into the building until Sunday.
Two of the Brigade's 32m (104ft) turntable ladders were deployed as water towers to tackle the flames from height, the fire brigade said in a statement.
Crews from Bethnal Green, Whitechapel, Homerton, Shadwell, Islington, Plaistow, Shoreditch, Lewisham and surrounding fire stations were called in to help.
The brigade said the cause of the fire was now under investigation.